Khloe Kardashian Laughs Off Claims Of Getting Butt Implants After Fan Spot Suspicious Outline In Her Leggings During Yoga Workout
Khloe Kardashian dismissed the rumours her getting buttock implants after the page posted a video of her doing stretches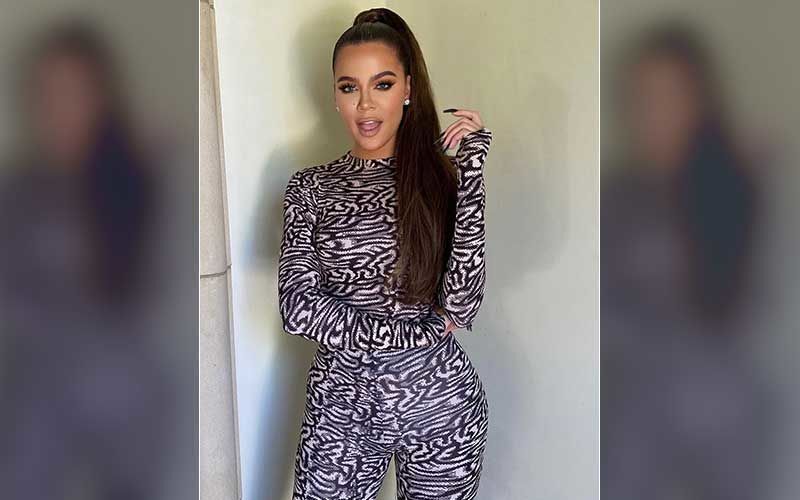 The rumours around Kardashians getting body implants anytime soon. Recently, Khloe Kardashian dismissed the claims of her getting buttock implants in the comments of an Instagram fanpage this week.

The reality star's clarification comes after the page posted a video of Khloe doing stretches which a suspicious outline in her leggings, setting off a storm of speculations in the comments section.
The rumours spread to a point that eventually Khloe herself entered the comments herself, blaming the outline on 'the seam design of the leggings' and calling the conjecture 'so funny ha!'
One comment read: "Omg u can see her implants when stretching. A 2nd layer of her bum on top of her bum," prompting the reply: "Are they implants or padded tights?"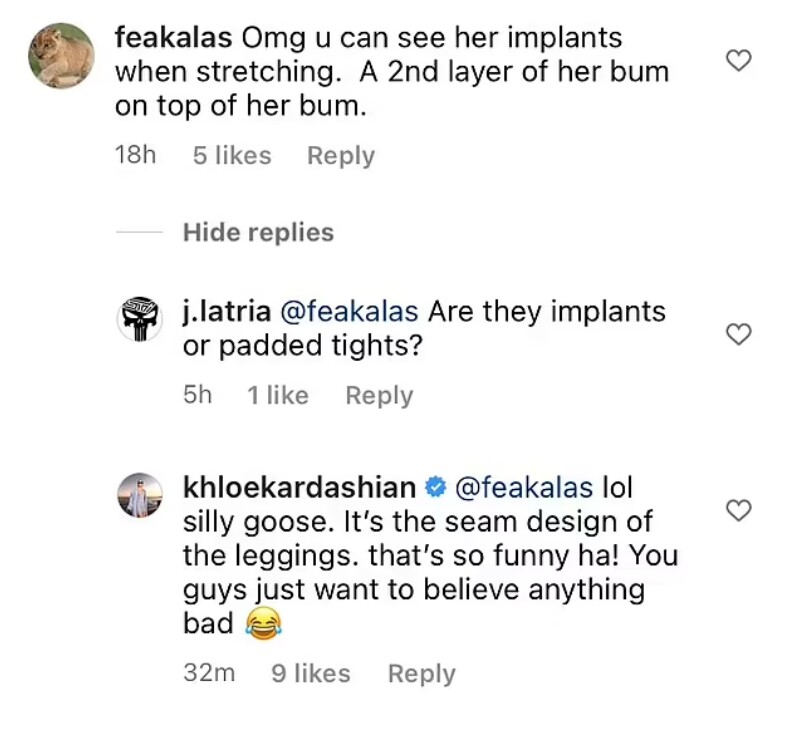 Khloe then replied to the initial comment: "lol silly goose. It's the seam design of the leggings. that's so funny ha! You guys just want to believe anything bad."
Last year on the Keeping Up With The Kardashians finale special Khloe insisted that the only plastic surgery she has ever had was a nose job. "I've had one nose job - Dr. Raj Kanodia," she told Andy Cohen, who was hosting the Final Curtain specials that closed out the series.
Furthermore, Khloe has also confessed that she has gotten 'injections' but 'not really Botox' because "I've responded horribly to Botox."
Rumours have been swirling for years about various cosmetic procedures she is said to have had done, with a particular focus on her rear end.
She has always denied having her behind augmented, writing on social media years ago: "Sorry 2disappoint.... I've always had an a**. I know it's more fun 2believe it's not real, kind of a compliment since I kill myself in the gym."
Image Source: Instagram