Kim Kardashian And Pete Davidson's Romance Is Dying Down Due To Work Commitments? Here's The TRUTH!
Kim Kardashian and Pete Davidson have been forced to spend their time apart in the midst of their work commitments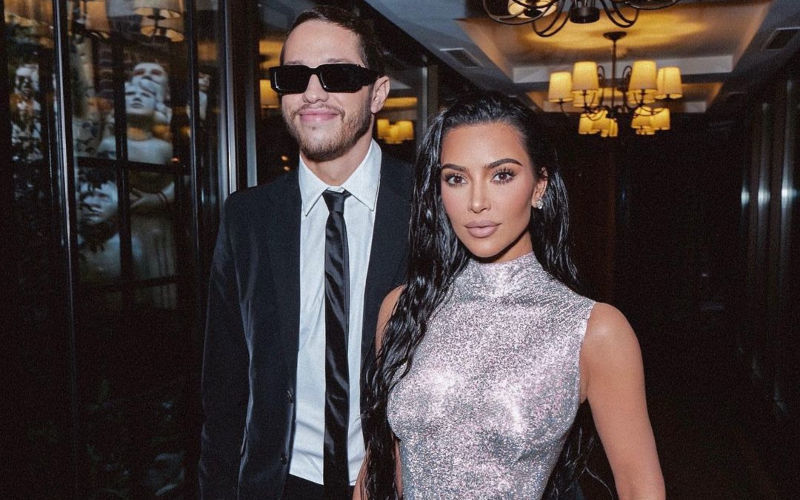 Kim Kardashian recently reunited with her beau Pete Davidson following a 15-hour flight on her private jet. The fashion mogul visited the SNL fame this past weekend in Australia as reported by HollywoodLife. However, despite enjoying their vacation together, the rumours of their dizzying romance do not seem to conclude.

The lovebirds have been forced to spend their time apart in the midst of their work commitments, and this fairly seems to be the major reason for the spark of break-up rumours.
Several reports suggest that the SKIMS owner and the former SNL comedian would be spending their time apart as the latter continues to film in Australia. Davidson, who has been in Cairns since last month, is currently filming his new movie 'Wizards!' and it has encountered an unexpected delay.
Earlier, the film was due to end on August 3 but was put on hold after a crew member tested positive for COVID-19. The shooting schedule is expected to continue until August 11, but from the looks of it, Davidson will reportedly have to wait to meet with the star of The Kardashians.
A source told TMZ: "Pete is fine, but filming is delayed for a few days, which means it will be longer until he sees Kim."
"He has been getting very bored and is annoyed that bars and restaurants close at 10pm in Cairns" added the source.
Earlier this month, Kim also travelled to Australia to be with her boyfriend. The mommy of four is constantly on the go. Apart from raising her children she is filming for The Kardashians and is also the founder of SKIMS shapewear and her own beauty brand, SKKN By Kim.
Image Source: Instagram