Kim Kardashian And Ray J's SECOND Sex Tape Exists, Rapper Claims 'All The Tapes Were In A Nike Shoe Box Under Her Bed'
Ray J, who got featured in the infamous sex tape with Kim has now made yet another shocking claim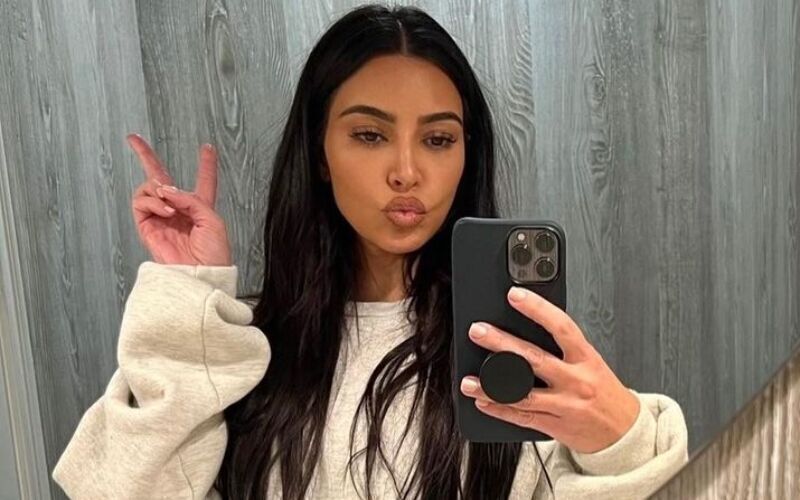 Kim Kardashian's journey to stardom was nothing short of a nightmare and she managed to shut down a nearly 20-year-long scandal of her life in a new reality series 'The Kardashians'.

Now, William Ray Norwood, who is also known as Ray J, who got featured in the infamous sex tape with Kim has now made yet another shocking claim. He claimed that the storyline line in the series was not completely true.
In a recent interview with Daily Mail, Raj J addressed the issue of his and Kim's leaked tape.
Speaking for the first time about the tape he said had never possessed a copy of any of the tapes they made together and only holds on to photos and texts Kim sent him between 2002 and 2009.
Ray J told the DailyMail: "I've sat in the shadows for over 14 years allowing the Kardashians to use my name, to abuse my name, make billions of dollars over a decade-and-a-half talking about a topic I've never really spoken about. I've never leaked anything. I have never leaked a sex tape in my life. It has never been a leak. It's always been a deal and a partnership between Kris Jenner and Kim and me and we've always been partners since the beginning of this thing."
Some had earlier alleged Kim and her mother Kris Jenner were behind the release of the tape, but the mom and daughter have both denied these claims. He was inspired to speak out after a moment in 'The Kardashians' on Hulu that showed Kim claiming he might be in possession of a video that showed him "sticking a dildo in my ass."
For the unversed, Ray J and Kim made the sex tape in Cabo, Mexico, at the at of 21. The former couple made the tape during her birthday celebrations in 2002. It was released in 2007. Dad-of-two Ray J also stated that all of the intimate tapes were kept at Kim's house in a shoebox under her bed.
"She kept them all – she had to go find that tape [Sex Tape Cabo #1] and then present it. I never had a tape in my possession in our whole relationship. I never had a single one at my house – she had them at her house. She's always had all the tapes in a Nike shoebox under her bed. I'm sure she has bigger beds now and better boxes," he said.
Meanwhile, the 'Love and Hip Hop' star also mentioned an alleged deal between Kris and Vivid Entertainment while claiming that Kim gave the tape to her mom who then sent it to the entertainment company while he and Kim signed a supposed contract for a total of 3 tapes. Among these only one of their Cabo vacation was made public.
For those unversed, Ray J and the 'KUWTK' alum were in a relationship from 2003 to 2006.
Image Source: Instagram