Kim Kardashian Has NO Plans Of REUNION With Ex-Kanye West! THIS Is How She Feels About Ye 'Dating Again'-READ BELOW!
Kim Kardashian has no plans of reuniting with ex-husband Kanye West and she has also revealed 'how Ye's new girlfriend is affecting her'.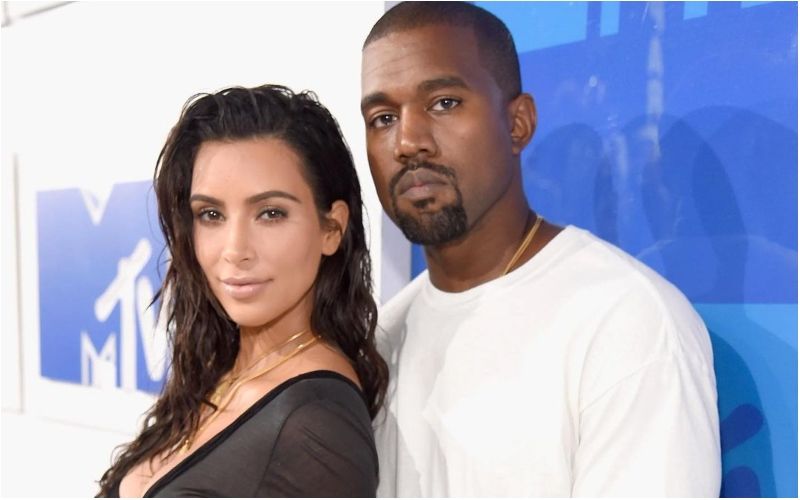 Kim Kardashian's rumoured split with Pete Davidson has left the fans in a tizzy and many have expressed their concerns about the same. Amid the heartbreaking news reports, fans also speculate that the SKIMS founder might even get back with her ex-husband Kanye West. But, there do not seem to be any mutual feelings of reunion from Kim Kardashian's end.

Yes! You read that right.
Kim Kardashian has also revealed how she feels about Kanye West's dating life. A source close to the SKIMS founder told Hollywood Life 'how her ex-husband's new girlfriend is affecting her'.
Interestingly, the insider shared that Kim is actually happy with her ex's dating life. "Kim is so glad that Kanye is dating again and that he has not tried to win her back after she split with Pete."
The insider further added "One of her biggest worries was that Kanye was going to think that her breakup meant that he had a chance to make up with her. Everyone asked her about it. She told them that that would never happen, and she meant it."
A Page Six report quoted a source who confirmed that Kim and Pete had broken up. The former couple have reportedly decided to remain friends and they have a lot of love and respect for each other. But, the source went on to point out that they have "found that the long distance and their demanding schedules made it really difficult to maintain a relationship."
According to Page Six's source, Kim and Pete's 13-year age difference was part of the reason for their split, "Pete is 28 and Kim is 41 — they are just in very different places at the moment," the insider said.
"Pete is totally spontaneous and impulsive and wants her to fly to New York, or wherever he is on a moment's notice." The source continued, "But Kim has four kids and it isn't that easy. She needs to focus on the kids."
Kim has four kids with Kanye: North, 8, Saint, 6, Chicago, 4 and Psalm, 3.
Image Source: Instagram