Kim Kardashian Is A Shy Woman? Reality Star Makes Stirring Revealtion As She Reveals Herself To Be A 'Lights-off Kind Of Girl'!
Kim Kardashian has now told Scott Disick that dating is "hard" and confessed that she is a lights-off kind of girl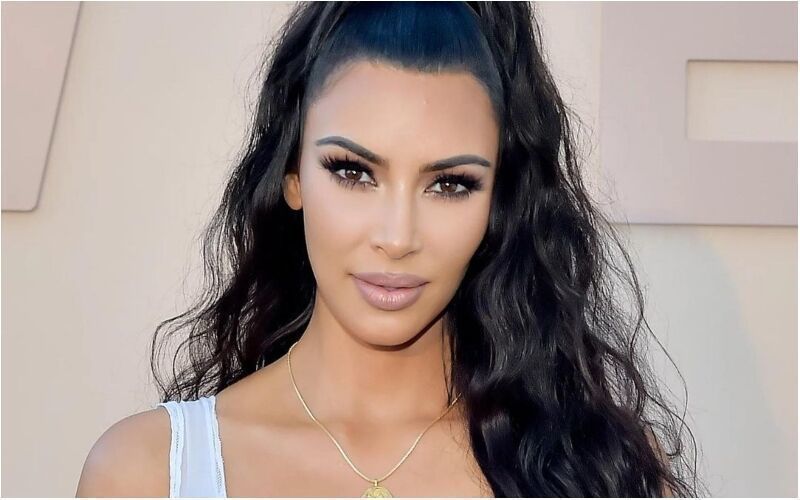 As we know, American reality TV star Kim Kardashian is anything but shy. However, her latest confession might contradict her fans' beliefs taking you by surprise. The fashion mogul is already making waves with her new season of the popular reality show, 'The Kardashians' and the SKIMS co-founder has now told Scott Disick that dating is "hard". (Season 3 of the show picks up weeks after she and Pete Davidson split.)

"For you, I can't imagine," Disick replied. Kardashian said that first dates are "awkward" because she can't go anywhere. "If you're indoors, you probably feel like Pretty Woman," Disick quipped.
"If you are seen with someone, then if it's starting to not work out, you almost have to try and make it work a little longer because you're so embarrassed that it's so quick," Kardashian admitted.
Kim has made a stirring revelation and said that she learned something from her nine-month relationship with Davidson.
"You obviously learn from every situation, and the one thing I learned from my last situation, was, like, the media made me feel like I was in a very like serious relationship so quickly," Kardashian confessed. "I just want to sneak around a little bit. There's nothing wrong with wanting to sneak."
The 42-year-old said that she doesn't "want to date" just one person and teased how she was set up with someone nicknamed "Fred" in New York. "It was the place I would go and have my secret dinners with Pete," she laughed, "and he's probably like, 'Oh I know what she's up to'."
Disick jokingly suggested Kardashian date an "older Italian businessman."
"I don't like the old thing, but I don't like the really young thing, either," Kardashian replied. She also said she was "dying" over Cher's romance with Alexander Edwards. (The 77-year-old icon reportedly broke up with her rumoured fiancé, last month.)
"I would just feel insecure," Kardashian shared.
"Maybe she's just secure — or has the lights off," Disick joked.
"I pretty much have the lights off now," Kardashian stated.
The show then cuts to Kardashian's confession. "You're a lights-off kind of girl. Is that true?" a producer asked.
"Kind of," a shy Kim Kardashian replied. "Yeah. It's so weird. But then I can walk out of a photo shoot with, like, 100 people working on set. I can walk out in a thong, but it's like if you're there with me, I'm like, 'Wait don't look at me! Turn the lights off!'"
Image Source: Instagram