Kim Kardashian Lookalike Christina Ashten Gourkani Allegedly Killed By Florida Woman With Backroom Butt-Lift-REPORTS
Vivian Alexandra Gomez was charged with involuntary manslaughter and practicing medicine without a license, both felonies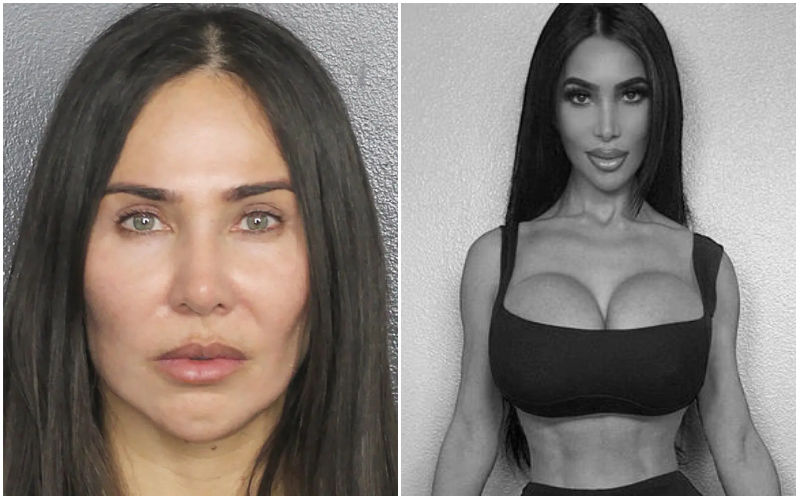 A Florida woman has been charged with killing a Kim Kardashian-lookalike Christina Ashten Gourkani with an illicit backroom butt-lift. The killer was reportedly identified as Vivian Alexandra Gomez who was busted at Fort Lauderdale Airport on April 20, hours after the 44-year-old OnlyFans star died of cardiac arrest in a California hospital, suggests NewYork Post.

Gomez was charged with involuntary manslaughter and practising medicine without a licence, both felonies.
Vivian was held without bail in her home state awaiting extradition to Burlingame, the California city where Gourkani — also known as Ashten G — got the fatal treatment in a hotel room, according to officials.
A judge has sealed the police reports which do not show the reason for the reported killing.
San Mateo County District Attorney Steve Wagstaffe informed the local Daily Post that Gourkani hired Gomez to enhance her curves to look more like reality TV star Kim Kardashian.
The suspect reportedly administered Gourkani "several injections" to further exaggerate her gravity-defying butt, the DA said. The authorities are still awaiting confirmation from a toxicology report, but the injections appear to have been silicone, Wagstaffe was reported as saying by NY Post.
Gourkani's family detailed in an online fundraiser getting the "tragic phone call from a family member who was frantically screaming and crying hysterically" that "Ashten is dying." It was "a phone call that instantly shattered our world and will forever haunt our family," said the fundraiser, which was closed after getting $6,607.
The viral Kim K lookalike "was such a caring and loving free spirit that always took the time to bring a smile to anyone's face she crossed paths with," it said.
"Ashten's spirit is a light that will forever carry on to her loved ones around her and those that she has left behind."
Image Source: Instagram