Kim Kardashian's Poses On Santa's Lap, Her Latest Christmas Photos Spark An Uproar On Internet
This year Kim Kardashian decided to have an intimate Christmas affair that saw the attendance of her loved ones.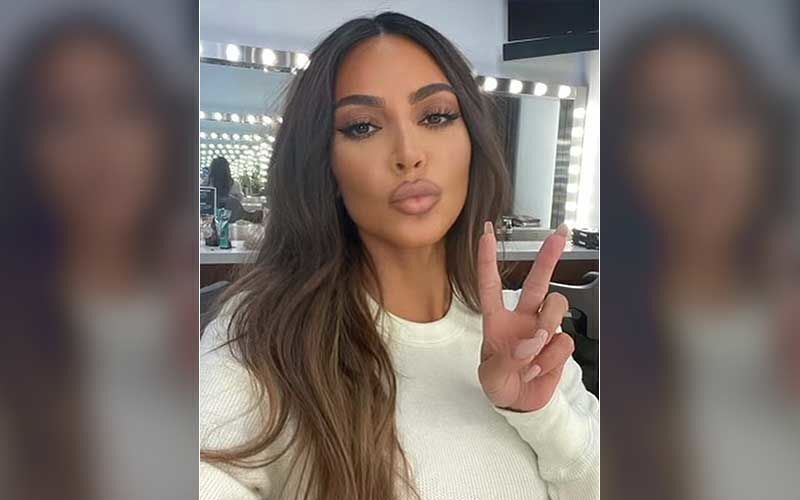 Lavish parties with over the top decorations and unparalleled ensembles, Kim Kardashian leaves no stone unturned to make everything grand. The fashion mogul enjoys a fan following of more than 250 million active users on Instagram and she has a nack of grabbing people's attention with her posts.

But this year when it came to their Christmas party, reality TV's first family settled on a rather small and intimate affair.
But after Kim Kardashian shared pictures in which she was seated on Santa's lap wearing an outfit that only left her face and neck bare, mimicking her Met gala look, she became the target of some nasty trolls on the internet.
Kim has once again landed herself in the controversial waters after she was seen sporting the deep brown body-hugging bodysuit.
She shared multiple photos on Instagram, which gave a glimpse of some adorable moments with her children that she shares with rapper Kanye West, her sister Khloe Kardashian, and some candids with loved ones, including Pete Davidson.
Many followers shared similar opinions over Kim and her outfit choice. One Twitter user said, "Why are you wearing met gala dress?"
Talking more about her outfit, another user on Twitter said, "At this point them Balenciaga folks are blackmailing you. Cause ain't no way."
Another user added, "I think she has one in every color. It's all she wears these days."
One user pointed out how Santa was the happiest this Christmas. "I'm sure Mrs. Claus isn't happy but her husband sure got his Christmas wish," wrote a user.
Kim and her current love interest Pete Davidson were seen posing with the peace sign in the second-last slide of the Christmas post. To that, a user said, "omg love pete's costume in the last photo <3"
omg love pete's costume in the last photo <3

— zggtheonikastan (@zgtheonikastan) December 27, 2021
I think she has one in every color. It's all she wears these days.

— mare miller (@maremiller69) December 27, 2021
At this point them Balenciaga folks are blackmailing you. Cause ain't no way.

— Vanroy (@vechris) December 27, 2021
Image Source: Instagram/kimkardashian