Kim Kardashian SLAMMED For Setting 'Pushing Unhealthy Body Ideals', Reality Star's Fitness Trainer Comes To Her Rescue: 'She Wasn't Starving Herself'
Riverdale star Lili Reinhart appeared to call out Kim Kardashian, saying her "ignorance is other-worldly and disgusting"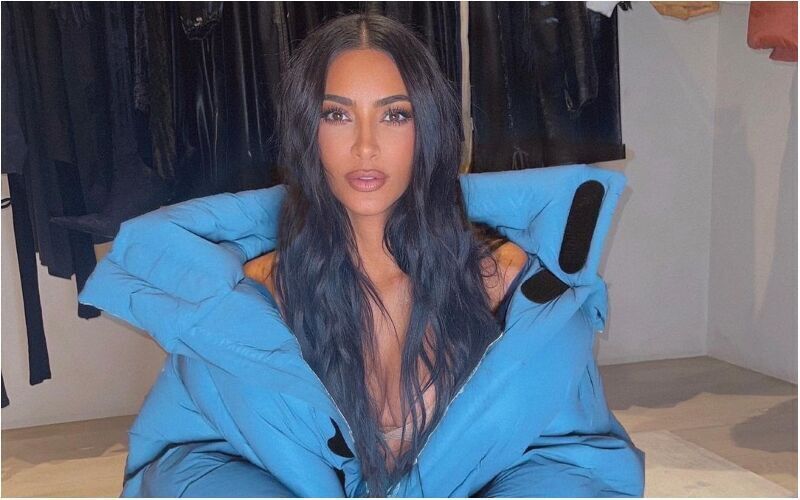 Troubles for Kim Kardashian do not seem to be ending, and the reality star is currently being slammed for 'pushing unhealthy body ideals' after admitting to shedding 16lbs (pounds) in three weeks to fit into Marilyn Monroe's iconic $5 million gown at the recently concluded MET GALA 2022. Meanwhile, actress Lili Reinhart reportedly blasted the reality star over it.

However, Kim Kardashian's fitness trainer has defended her weight loss strategy.
In a series of Instagram Stories posted after the Met Gala, Riverdale star Lili Reinhart appeared to call out Kim Kardashian, saying her "ignorance is other-worldly and disgusting."
The 25-year-old actress was one of many people who is disgusted by the lengths Kim went to just to fit into the iconic dress. Reinhart wrote on her Instagram Story, "To walk a red carpet and do an interview saying how starving you are because you haven't eaten carbs in the last month … all to fit in a f***ing dress?"
She continued, "So wrong. So f***ed on 100's of levels. To openly admit to starving yourself for the sake of the Met Gala. When you knew very well that millions of young men and women are looking up to you and listening to your every word."
Following Reinhart's comment, many people pointed out the 'toxic' weight-loss strategy. Amid all the backlash, Kim's personal trainer Don 'DB' Brooks, aka DON-A-MATRIX, spoke out in her defence and said that the 41-year-old SKIMS magnate lost weight in a healthy way and did not starve herself.
"I think one of the misconceptions people have about Kim is she works like really hard, right?" the Los Angeles-based fitness trainer told TMZ. He added, "So I mean I was there through the process, so it wasn't like a starving yourself type of thing. I mean she went on a real balanced diet and at times, you know, she wouldn't eat as much. But then the second thing was she was in the gym and put the work in."
Brooks was questioned if the reality star's approach was harmful, and he responded, "No not at all. Not from my end and from what I saw. I mean we were working out sometimes twice a day."
He was asked if it was possible to lose 16 lbs in a healthy way to which he answered, "Yeah it is, it is possible to lose 20 lbs in a healthy way." Lastly, he was asked what he would say to the 25-year-old actress who blasted Kim, he replied with a laugh saying, "Come down and see The Matrix."
Image Source: Instagram