Kim Kardashian SPOILS 'Spider-Man: No Way Home' Ending, Faces NASTY Backlash On Twitter: 'Never Hated Someone So Much'
Kim Kardashian shared spoilers for Marvel's 'Spider-Man: No Way Home' as a result she was subject to online hate.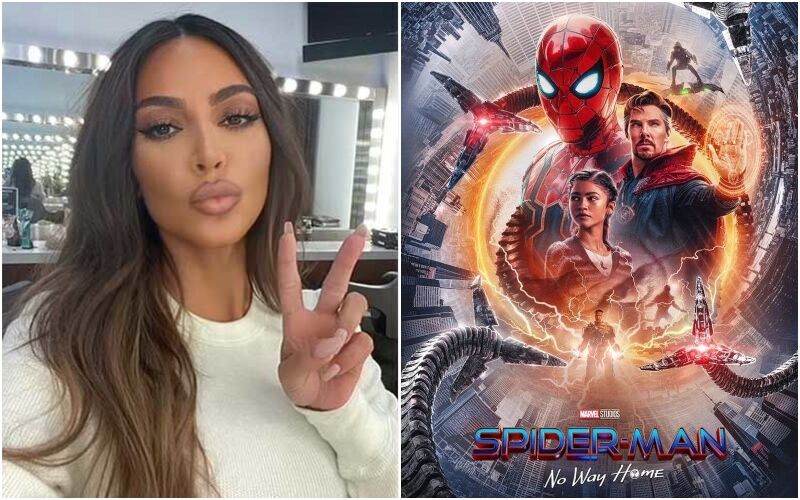 Kim Kardashian enjoys a massive fan following on Instagram, with 273 million followers, making it one of the top 10 Instagram accounts on the planet. As a result, everything that she shares on the photosharing app goes viral.

A similar phenomenon occurred when the SKIMS owner shared spoilers for Marvel's 'Spider-Man: No Way Home'. Well, there's only one possible outcome to her action - Kim ended up facing severe backlash on the internet.
It all conspired after the social media sensation took to her Instagram stories to share a few crucial spoilers from the flick she watched the movie.
This, of course, did not go down well with the Marvel fans who still had not seen the superhero flick starring Tom Holland and Zendaya in the lead.
Shortly after the nasty backlash, Kim realized her mistake and she immediately deleted the Instagram stories.
According to Page Six, Kim Kardashian took pictures of the screen and started sharing them on her Instagram account. Kim reportedly shared two stories on Instagram but deleted them after she got caught on the wrong foot of the Internet. This was the second time when the 41-year-old fashion mogul enjoyed Marvel's new presentation. She had previously seen the movie with her new boyfriend Pete Davidson.
I don't even fucking follow Kim kardashian and the one moment I decide to watch her stories on instagram she post literally THEE whole spoiler of spider man. I've never hated someone so much

— Haven Araya (@serenearaya) December 28, 2021
Interestingly, the star cast of the movie had shared a video recently where they urged fans not to spoil the movies for other fans. In the video, Tom, Zendaya, and Jacob Batalon said, "We just wanted to put out a little message asking that when you guys do see the movie, please don't spoil it for anyone."
Image Source: Instagram/kimkardashian/mollybknapp