Kim Kardashian Takes A Nasty Jibe At Sister Kourtney? Reality Star Makes A Snarky Comment In Front Of Live Audience At NYC Event-READ BELOW
Kim Kardashian has been making waves for her alleged feud with her sister Kourtney which was quite visible in the trailer for the upcoming third season of The Kardashians on Hulu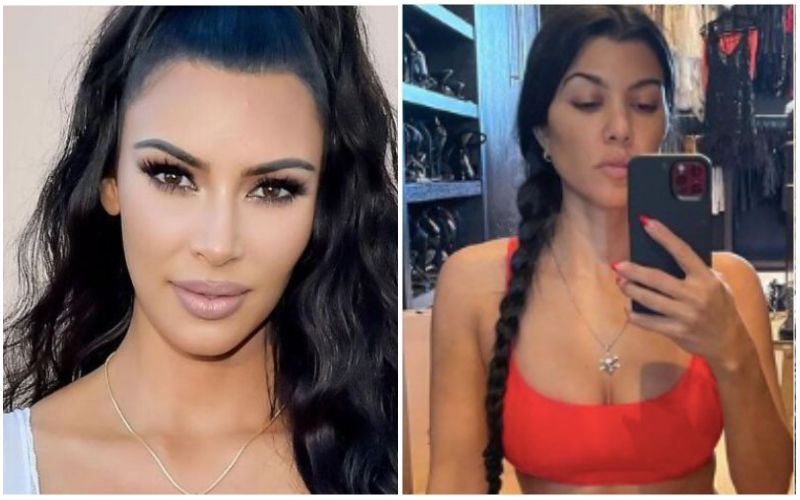 Kim Kardashian has once again stirred controversy as she mocked her sister Kourtney and the latter's fans seem enraged by the snarky comment directed at her in the presence of a live audience. The SKIMS founder has been making waves for her alleged feud with her sister which was quite visible in the trailer for the upcoming third season of The Kardashians on Hulu.

The fashion mogul then chimed in, "And if you guys thought last season was wild with marriages and births and the breakups, this new season is gonna be epic." Khloe joked: "I'm so happy they gave you that line. It's a little too triggering for me that one."
She then added, "Things do get a little crazy," to which Kim responded: "Not between us though." The youngest Kardashian sister quipped back, "No, you and I are good," at which point Kim appeared to take another dig, saying: "That's why we're here."
While the audience had a laugh at the nasty remark about Kourtney and fans immediately flocked to the Kardashian-themed Reddit page to share their thoughts. The video was posted with a thread titled: "Kim and Khloe shading Kourt once again."
Many fans suggested that the comment was directed at Kourtney and they have now made it known online. Reacting to the clip one user wrote, "I just know Kourtney is somewhere eating a salad not reacting to this at all."
Another chimed in: "They come off like such mean girls. When it comes to Kourtney, I feel like she's actually grown over time. But Khloe and Kim still just seem so catty." A third wrote: "They have this obsession with Kourt being the villain. And people buy into it."
"One minute they're 'sisters and they'll stick together' the next 'arch enemies' and don't come replying telling me that's sisters, bcuz it ain't and y'all would never allow that behavior from friends so miss me with the s**t."
Another comment read: "Kim can't control Kourt like she can Khloe, and she hates it." Someone else wrote: "Meanwhile Kourtney mentions them two like....never."
For those unaware, The Kardashians follows sisters Kim, Kourtney, Khloe, Kylie, 25, Kendall, 26, and mom Kris, 67, as they take on their hectic lives as A-list superstars.
Image Source: Instagram