Kourtney Kardashian Did THIS To Improve Her Relationship With Fiancé Travis Barker, Dishes Crazy Sex Fast that 'Actually Made' Their Intimacy 'Better'
Kourtney Kardashian who frequently posted about 'vibrators and porn' is giving time to therapy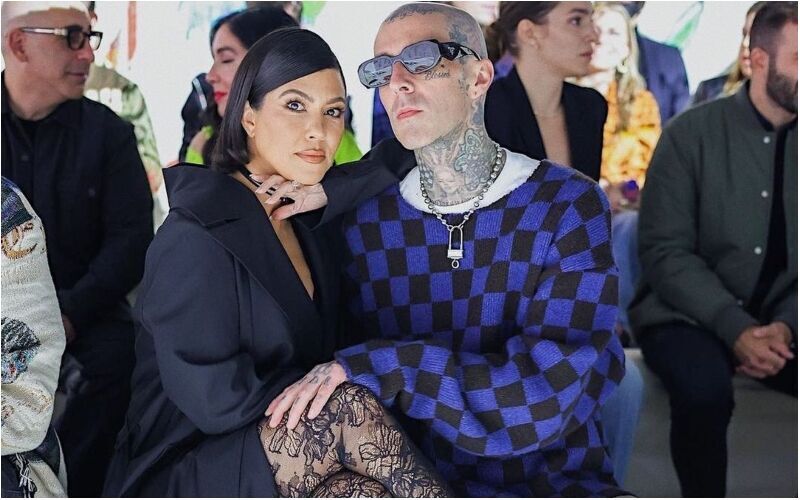 Kourtney Kardashian in a recent candid interview reflected on partaking in a 'crazy' sex fast with fiancé Travis Barker.

The TV star did a 'crazy' sex fast as part of an Ayurvedic 'cleanse', and the couple has taken a break from sex and opted to nurture their relationship instead. In a recent candid interview with Bustle she also revealed that remaining sex sober was difficult for the couple, but "actually made everything better."
Their Ayurvedic cleanse included a variety of lifestyle practices ranging from body massage and meditation, dietary changes, and abstaining from sex.
"Oh my God, it was crazy," she told Bustle. She further added, "But it actually it made everything better. Like, if you can't have caffeine when you have your first matcha, it's so good."
The Poosh owner who frequently posted about 'vibrators and porn' is giving time to therapy. She confessed about the 'toxic environment' on the set of the reality show 'Keeping Up with the Kardashians' in the Bustle interview.
"Shooting our show, it became a really toxic environment at the end for me," said the mother-of-three, who also revealed that she would end up fighting with her sisters.
"There was, like, just a lot going on. And even for me personally, I wasn't in the happiest place. I felt like I was being almost a character."
She described how the show's editing would dictate what was shown on screen in any episode, cherry-picking moments to create a false narrative.
"This is Kourtney, and she's in a bad mood, so even though she was laughing really at lunch, we're going to cut out the laughing, and let's only use the annoying comment that she said."
The TV star underwent therapy to cope with her relationship with her fiance Travis Barker. "Normally I'd have a really good comeback [to insults], like, "Well, you're covered in cellulite." But then I would be like, "I have nothing mean to say," she confessed. "I just have feelings; like, an abundance of them. I would just start crying all the time."
She accepted Travis's proposal last year October 2021. The couple has many ups and downs in their relationship. Travis has two children, Landon, 18, and Alabama, 16, with ex Shanna Moakler, while Kourtney shares Mason, 12, Penelope, 9, and Reign, 7 with her ex Scott Disick.
Image Source: Instagram