Leaked Footage Of Black Widow Shows Scarlett Johansson Beating Up Baddies To Pulp; Video Sends Fans Into A Tizzy
A Leaked scene of Scarlett Johansson kicking some butt and breaking bones in her upcoming film Black Widow has surfaced on the internet. The movie releases in May 2020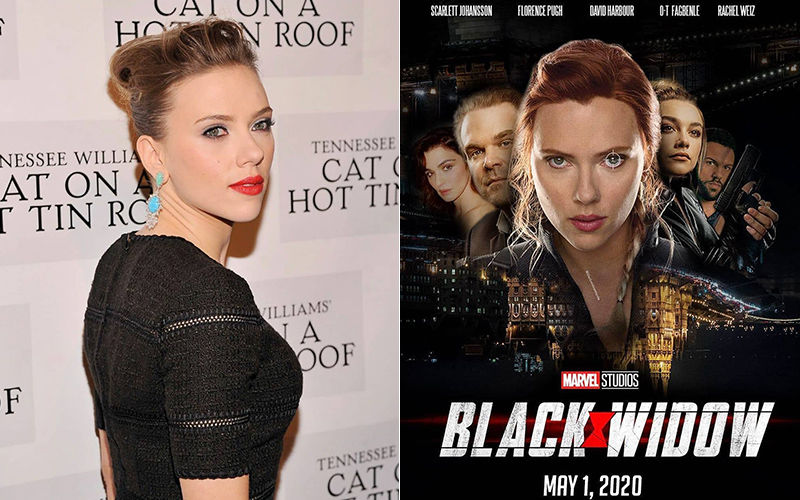 With unstoppable surprises in terms of their announcements in the recent past, Marvel Cinematic Universe is just creating excitement among their fans. The ongoing D23 Disney+ Expo in Anaheim, California is the ultimate venue of all these fireworks! Don't believe us? Well buddies, a leaked clip of Marvel's next Black Widow has surfaced on the internet. Thrilled? A footage of Hollywood actress Scarlett Johansson kicking some butt in one of the high-octane action scenes has been leaked. The diva plays Natasha Romanov's character on screen.
The footage showcases Natasha holding a gun at someone and breaking some bones of the rivals and pinning them down. Also, it has a scene of a dreadful collision between a car and truck, and we catch a glimpse of Natasha leaving us with goosebumps and doubling up our excitement for the flick. The movie will focus on the origin of Black Widow and her motto to turn a spy in her life. As per a quote published in Hindustan Times, Scarlett discussed about the hardships in designating an apt director for the flick.

She said, "It's really interesting because when we were looking for a director, you start to see some of the systemic problems. Even looking for a female director who has had enough experience — who has had the opportunity to have the experience to sit at the helm of something huge like this, you know, choices are limited because of that. And it sucks."
While this leaked clip has caused a huge wave of excitement among fans, we wonder what would happen when the trailer drops in December?
Image Source:Instagram/scarlett.johansson.fc