Maharashtra's Misal Pav Gets Global Recognition! Bags The World's Best Traditional Vegan Dish Title-READ BELOW
Taste Atlas is a food guide platform that compiles recipes, food reviews, and food-related research articles for the uninitiated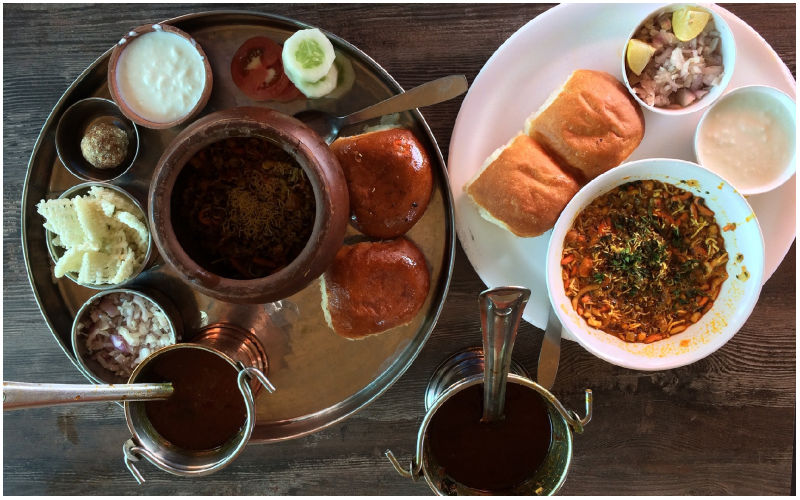 Cultures across the world are adopting Veganism and many have been debating about the best vegan cuisine. While many have been already experimenting with their diets and trying to develop new vegan recipes, Taste Atlas has now revealed the top-rated vegan dishes from around the world.

Interestingly, seven dishes on the list are Indian! Surprising, isn't it?
Taste Atlas is a food guide platform that compiles recipes, food reviews, and food-related research articles for the uninitiated.
However, among all the Indian dishes that made it to the list, misal pav was the most liked member of the pav-based street food family. But, pav bhaji or vada pav have always taken precedence over it.
For those unaware, Misal pav consists of spicy curry that is typically made with moth beans and a particular kind of bread roll. The dish is accompanied by toasted bread and topped with farsan or sev, onions, lemon and coriander.
While Maharashtra is a vast state, Misal Pav's variations differ from region to region. Pune misal, Khandeshi misal, Nashik misal, and Ahmednagar misal are all different options.
Interestingly, back in 2015, Misal Pav was recognized as the tastiest vegetarian dish in the world at the London Foodie Hub Awards. One restaurant in particular, Dadar's Aaswad, won the honour.
Since receiving the honour eight years ago, the modest dish has once more gained international recognition after placing highly on a list of the Best Traditional Vegan Dishes in the World. Misal pav came in at number 11, falling short of the Arabic dish "Mujaddara" for the top spot on Taste Atlas' ranking list of the Best-rated Vegan Dishes in the World, reported IndiaTimes.
The other dishes that made it to the best traditional vegan dishes were Aloo gobi which was ranked 20th, rajma was 22nd, and gobi Manchurian was 24th
Masala vada was ranked 27th, Bhelpuri was 37th, and rajma chawal was 41st. Seven vegan Indian dishes were among the top 50.
Image Source: Instagram