Mahesh Babu On His Eternal Youth, 'Ask My Wife Namrata Shirodkar, She Feeds Me Well And Looks After Me' -EXCLUSIVE
Mahesh Babu says there is no formula to looking young. He eats well, sleeps well and leads a life devoid of vices.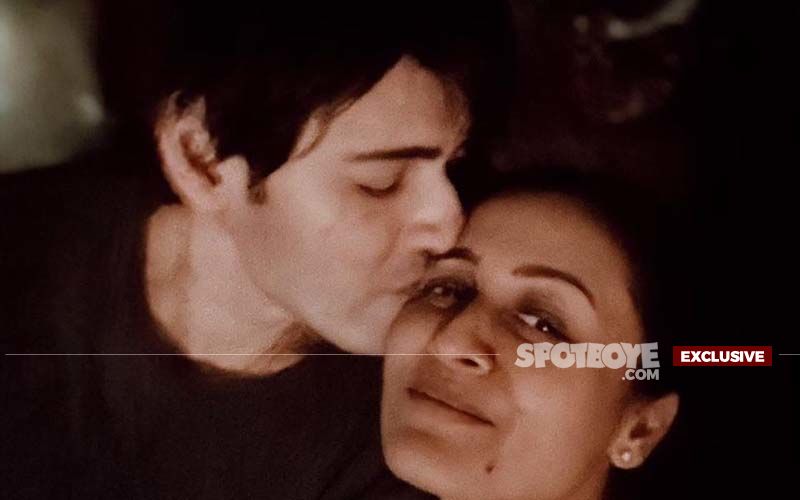 Telugu superstar Mahesh Babu who turned 44 last August looks 23. Compliment him on his eternally youthful appearance and he smiles, "Thank You. To be honest I don't feel my age. I exercise regularly and eat healthy , and think positively, nothing more. There is no secret formula to looking young. Ask my wife. She feeds me well and looks after me . A disciplined life free of self indulgence and vices…I guess that's the formula. This doesn't mean I don't have fun in life. I do! But I am not telling you how and when."
Mahesh Babu looks back at the year with satisfaction. "The last year has been amazing .Maharshi was a huge success and I started my next film Sarileru Neelkevaru which I'm enjoying working on.We also launched my clothes label The Humble co. and I will be wearing it as much as I can. My wife Namrata is handling the creative side of it . So all in all its been a very satisfying and substantially great year for me .I feel extremely happy and blessed . It is a remarkable year with some lows in my family."
Mahesh recently shot in Kashmir. "It was a great experience shooting in Kashmir .We were there for nearly two weeks .I had immense support from the army officials and the people of Kashmir . They were very very kind warm and hospitable .It was a memorable experience."
Mahesh feels he must now continue his endeavour to find new challenges as an actor. "I have always said I want to be part of good cinema and entertain my audiences as much as I can . They should remember me by the films I do .And in the process if I can impact their lives in a positive manner in any possible way I'd consider my job done well ."
Mahesh agrees, he has been lately leaning a more politically relevant cinema. "I would like to only say that being an actor comes with a set of responsibilities to your fans your society and yourself. I'm extremely passionate about my craft and respect my job immensely ."
Mahesh Babu's message to his fans : "I would like to thank each and everyone of my fans and all the people who have shown me so much love and showered me with their blessings and want to say that whatever I am today is because of their unconditional love for me .. and I'm truly grateful for it."
Besides spending time with his wife and children how did Mahesh spend his time during the lockdown. "I have been doing many things . But what makes me specially happy is that I've done the one thing that I wanted to do for the longest time .I've learnt swimming during this lockdown with my children Gautam and Sitara."
Have he been eating and sleeping more than usual? "Not really. I am a very self-disciplined kind of guy.No vices, no excesses! I've been exercising, eating well and catching up on my sleep, but not too much of it.I feel the lockdown has made me more disciplined . It's back to the basics .
Mahesh and his wife Namrata and their two children are catching up on evergreen Hindi comedy films. "We sat together and saw Gulzar's Angoor, Hrishikesh Mukherjee's Chupke Chupke and Sai Paranjpye's Chashme Buddoor. Highly recommended during these times of stress."
Image source: Instagram/namratashirodkar/urstrulymahesh