Mahesh Babu's Daughter Sitara Takes The COVID-19 Test And Says This Shall Help Form A Safer Environment- VIDEO INSIDE
Video of Mahesh Babu's daughter Sitara taking COVID-19 test also has a message urging people to take the test to form a safer environment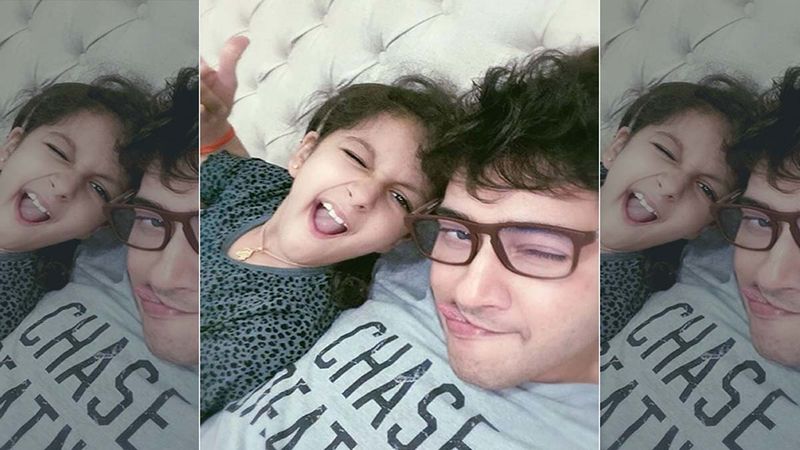 With COVID-19 still very much being part of our lives, many stars are urging people to take precautionary measures till a vaccine is made available in the market. After a series of stars from Bollywood as well as Tollywood informed all about testing positive of COVID-19 followed by speedy recovery, now superstar Mahesh Babu's daughter Sitara too has a message for the people. The actor's daughter dropped a video on her Instagram account, as she took a COVID-19 test and penning down her experience.
In the video, Sitara is seen seated on a couch wearing a white t-shirt with a red skirt. She shared in her Instagram post of this being her first ever COVID-19 test and also urged kids of her age that they should take this test. Though she was hesitant about it earlier, she had her mother, Namrata Shirodkar next to her. She wrote, "My first-time covid test! Little information for all the kids my age.. I was very hesitant before doing the test but I had my Amma next to me.. holding my hand!"
Further in her post, she mentioned one should get tested for COVID-19 when they meet their friends and family to be safe. She also shared it was not that painful and these tests will only help us form a safer environment. On the end note, she wished everyone a safe and happy new year.
Image Source: Instagram/sitaraghattamaneni