Malayalam Movie Jallikattu Is India's Official Entry To The Oscars; Will Compete In The International Feature Film Category-REPORT
Malayalam movie Jallikattu becomes India's official entry to the Oscars in the International Feature film category. The Film Federation of India (FFI) made the announcement about the film directed by Lijo Jose Pellissery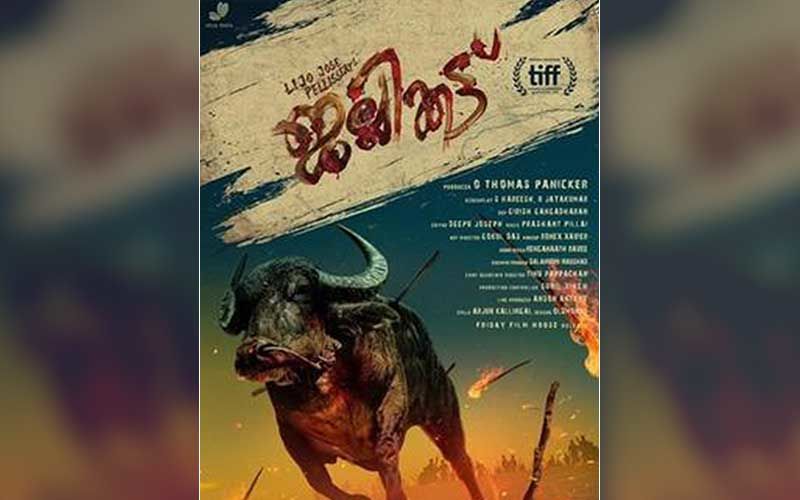 Filmmaker Zoya Akhtar's film Gully Boy was India's official entry to the Oscars back in 2019. The film starring Ranveer Singh, Alia Bhatt and Siddhant Chaturvedi was selected to represent India for the 92nd Academy Awards. Now, reportedly, this year a Malayalam movie has been selected to be India's official entry to the Oscars. Film Jallikattu becomes India's official entry to the Oscars in the International Feature film category. The Film Federation of India (FFI) made the announcement about the film directed by Lijo Jose Pellissery.
According to a report in Economic Times, in an online press conference, filmmaker Rahul Rawail, Chairman, Jury Board, Film Federation of India revealed the reason behind the selection of Jallikattu. He said, "It is a film that really brings out the raw problems which are there in human beings, that is we are worse than animals." Rawail also said that the film has been 'depicted wonderfully' and has been shot very well. The report stated that the Malayalam film Jallikattu was unanimously selected from 27 entries across Hindi, Marathi and other languages. From the 27 films that entered the race, the jury nominated Jallikattu to represent India at the Oscars.
The film Jallikatu revolves around the story of a tribe of men, who come together to stop a bull that has run amok in their village. While many are not aware, the name of the Malayalam film comes from the popular-yet-controversial bull-taming event from the South. The story of the film is based on a short story by Hareesh.
Image source: wikipedia