MasterChef Australia Judge Jock Zonfrillo PASSES AWAY At 46 A Day Before New Season's Premiere; Family Releases Statement, 'We Are Left Devastated'
MasterChef Australia host and judge Jock Zonfrillo passed away at the age of 46 on April 30 in Melbourne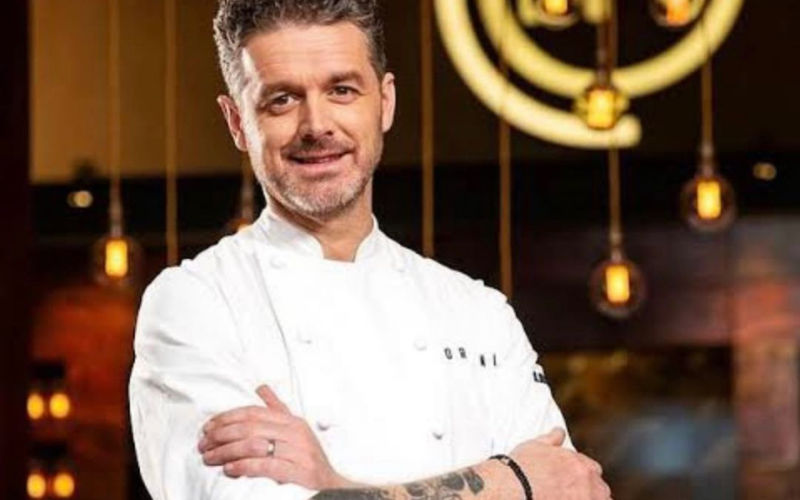 MasterChef Australia host and judge Jock Zonfrillo passed away on April 30 in Melbourne. He was 46. The cause of his death is still unknown. Jock's sudden death has left everyone shocked as he died a day before the premiere of MasterChef's 15th season. In the wake of Jock's sudden passing, the show's new season has been postponed and the channel informed the same via a post on Twitter. Heartfelt tributes are pouring in for the late host on social media.
Jock's family issued a statement seeking privacy. The statement read, "with completely shattered hearts and without knowing how we can possibly move through life without him, we are devastated to share that Jock passed away yesterday. So many words can describe him, so many stories can be told, but at this time we're too overwhelmed to put them into words. For those who crossed his path, became his mate, or were lucky enough to be his family, keep this proud Scot in your hearts when you have your next whisky." The family added, "We implore you to please let us grieve privately as we find a way to navigate through this and find space on the other side to celebrate our irreplaceable husband, father, brother, son and friend."
Former contestants Reynold Poernomo, Depinder Chhibber, Season 12 winner Emelia Jackson and others mourned the sad demise of Jock Zonfrillo. Reynold wrote, "I'm so shocked… rest in peace chef, my heart and condolences to loved ones."

For the unversed, Jock Zonfrillo had worked under chef Marco Pierre White in London before he moved to Australia in 1999. Last year, he published his memoir titled 'Last Shot' where he spoke about dealing with drug addiction while he rose up in the culinary industry.
Network 10 and Endemol Shine Australia are deeply shocked and saddened at the sudden loss of Jock Zonfrillo, a beloved member of the MasterChef Australia family. Jock passed away in Melbourne yesterday.
MasterChef Australia will not air this week. pic.twitter.com/cmtDuJr19P

— MasterChef Australia (@masterchefau) May 1, 2023