MDH Masala Owner Mahashay Dharampal Gulati Breathes His Last, Passes Away After A Cardiac Arrest
Owner of MDH masala, Mahashay Dharampal Gulati no more, he passed away at the age of 98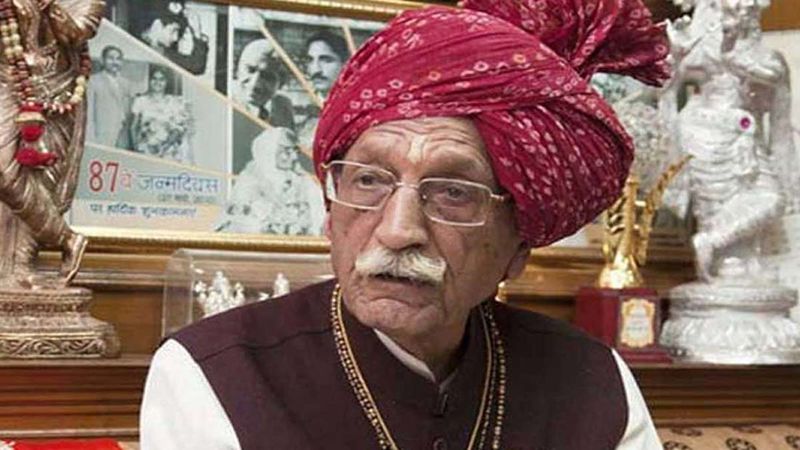 Mahashay Dharampal Gulati, the proprietor of MDH Masala is no more. He passed away at the age of 98, the news was confirmed by ANI on its official Twitter handle. He was hospitalized for the last three weeks and suffered a cardiac arrest on Thursday morning. He was seen in the brand's advertisement and had gained popularity with it as well. The brand name was derived from his own name; he was fondly called dadaji and Mahashyaji. He was born in Sialkot, Pakistan in 1923.
The family later moved to India after the partition and opened a shop in Delhi, the late spices company owner was a school dropout and had joined his father's business. He expanded his family business into 15 factories, with more than 60 products. Also besides offices in India, he expanded offices in Dubai and London keeping in mind his target audience. Though there are many products produced under the spices company, the most sold ones are Deggi Mirch, Chat Masala and Chana Masala.
Delhi's CM Arvind Kejriwal paid his condolences, he tweeted, "Dharm Pal ji was very inspiring personality. He dedicated his life for the society. God bless his soul."
Along with him, Deputy CM of Delhi, Manish Sisodia, also paid his condolence, he tweeted, "Along with his India's most inspiring entrepreneur, MDH owner Dharm Pal Mahashay passed away this morning. I have never met such an inspiring and lively soul. May his soul rest in peace."

We too pray for his soul to rest in peace.
Image Source: newsd