Meghan Markle, Prince Harry Share FIRST Photo Of Daughter Lilibet In A Christmas Card, Family Looks Adorable- PHOTO INSIDE
Harry had his arm around his son Archie Harrison, 2, while Meghan held up their 6-months-old daughter Lilibet Diana.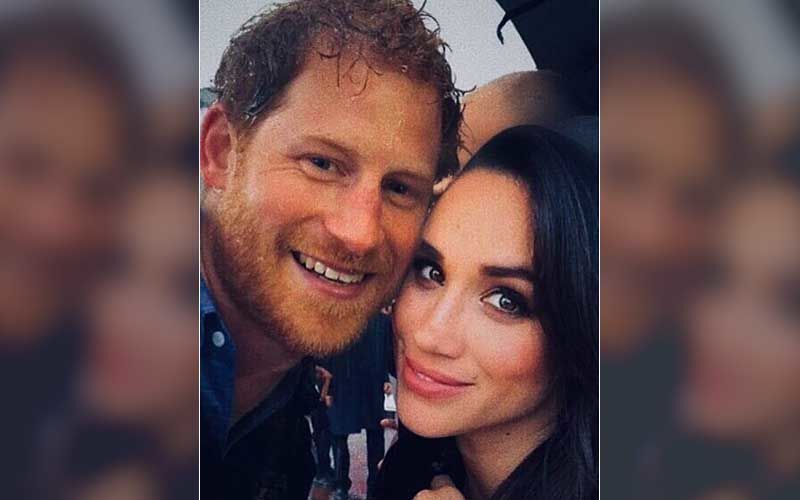 With only a few hours remaining for Christmas, the celebrations with Royal Family has already begun. Meghan Markle, 40, and Prince Harry, 37, Christmas card, was revealed on Thursday, December 23, it featured a family photo of the Duke and Duchess of Sussex with their two children in a sweet family photo.

In the picture, Harry had his arm around his two-year-old son Archie Harrison, while Meghan held up their daughter Lilibet Diana, 6 months old. The latest picture marked the family's first public photo of their daughter, who was born earlier this year.
The Holiday Card also boasted a very short and sweet message that read: "Happy Holidays" written in white over a deep red background.
For the family photo, Harry, Megan, and Archie all sported blue jeans. While Meghan was seen opting for a black turtleneck, the Duchess of Sussex turned out to inspiration for many young mothers as she held up Lilibet, who was dressed in all-white.
Meanwhile, Little Archie looked just like his father with red hair, and he wore a white button-down. Harry kept it casual with a blue-grey button-down shirt.
The picture looks incredibly adorable, although it is not clear what Harry and Meghan are going to do for Christmas this year.
Meghan spoke about the couple's Thanksgiving plans during a November interview with Ellen Degeneres. "We'll be home and just relax and settle in. It's our second Thanksgiving home in California. it'll be really nice," she said. Considering their previous outings, the pair is likely to have similar plans for Christmas.