Meghan Markle Sends A Special Wreath For Prince Philip's Funeral And A Hand Written Note For The Members Of The Royal Family
As Meghan Markle could not be present for Prince Philip's funeral, she made sure to send her special tribute for him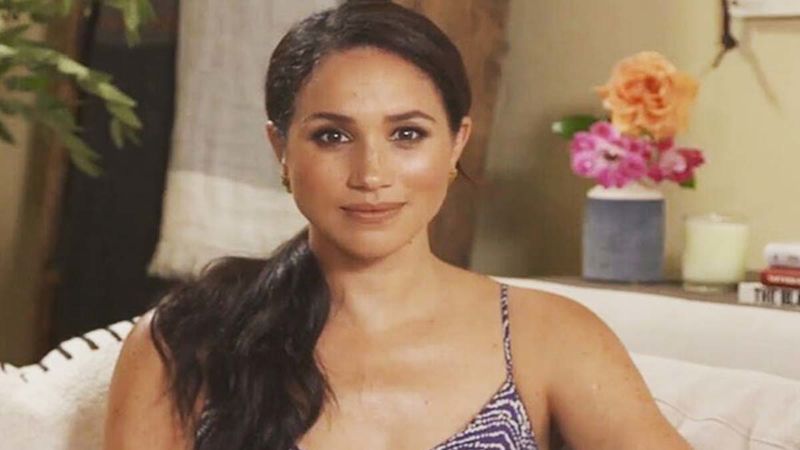 Though Meghan Markle would not attend the funeral of Prince Philip's at Windsor Castle held on April 17, 2021, she made sure to send a special tribute for the members of the royal family and Queen Elizabeth II. The former Duchess of Sussex who watched the funeral while she was at her home in Santa Barbara, CA, had sent a wreath and a handwritten note as reported in Vanity Fair. The wreath made for the late Duke of Edinburgh had a variety of flowers.
Being designed by Willow Crossley, the person who looked into the flower arrangements at Meghan and Prince's wedding in 2018 and their son Archie's Christened, made the wreath, it had locally sourced flowers. Besides this it also has Acanthus mollis known as Bear' breaches which is a national flower of Greece in order to represent the late prince's heritage and the wreath also included eryngium also known as sea holly in order to represent Royal Marines. Besides these there were 4 types of flowers.
Such as campanula that spoke about gratitude and everlasting love, to represent devotion, they had lavenders, for remembrance they had rosemary and roses in order to remember the late month's birth month that is June. And this wreath came with a handwritten note.
Image Source: Instagram/meghanmarkle_official