Meghan Markle Sent A Text To Oprah Winfrey While The Tell-All Interview Was Airing; Read Her Text Here
Meghan Markle sent a text to Oprah Winfrey while the interview was airing; find out what she wrote!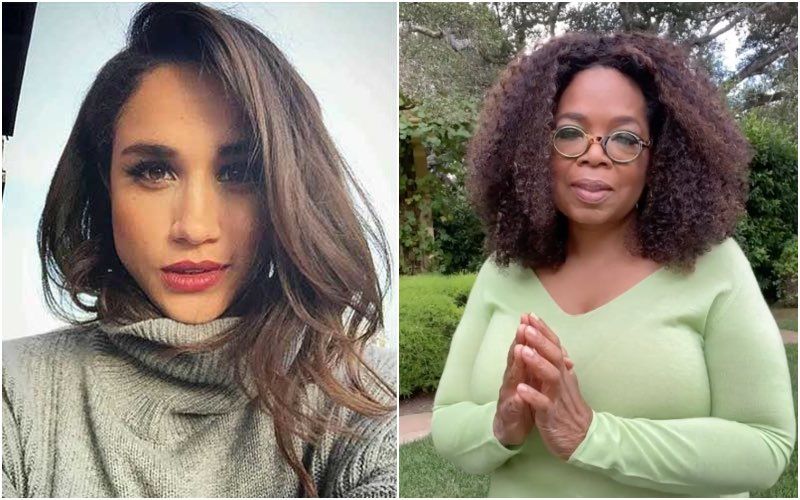 Prince Harry and Meghan Markle's tell-all interview with talk show host, Oprah Winfrey has become a hot topic of discussion around the globe, and why not? The couple has been making some shocking and headline-worthy revelations that are obviously setting everyone's tongue wagging. Nevertheless, the latest that we hear is that Meghan had texted Oprah Winfrey while the interview was airing. In a follow-up chat on CBS, Oprah has revealed that she hasn't spoken to the couple since the interview.
Oprah said, "Well, I haven't really spoken to them since the interview because we're in different time zones. I got a text from Meghan yesterday saying, 'How's it going?' Because she was putting Archie to bed waiting on the West Coast feed and had no idea what was happening on the East Coast." She further added, "And I said, 'I don't either, from what I can tell it's going well, I know it's airing.' So I will probably have a conversation with them later today."
In the same interview, Harry and Meghan revealed the sex of their second baby and said that they are going to have a baby girl. Meghan even shed some light on the accusations of bullying a palace member when they were serving as members of the Royal family and how the skin colour of their son Archie Harrison was discussed when she was pregnant.
Image source: Instagram/ Oprah