Meghan Markle Strikes Balance Between High End And High Street Fashion, Wears USD 9 Earrings On A 16,500 Dollar Royal Outfit
Duchess of Sussex, Meghan Markle sported a Valentino full-length gown at her friend's wedding last week. But what caught the paps' attention was her pocket-friendly $9 earrings which she happened to pair with her elegant outfit which was worth $16,500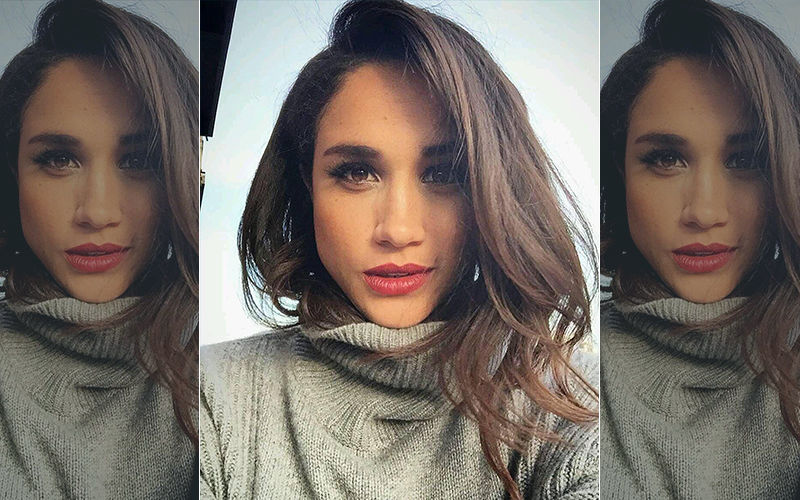 Meghan Markle
's style statement has always been a point of discussion as the former actress and now the Duchess of Sussex strikes a perfect balance between high end and high street fashion, ultimately getting it right. On several occasions, Meghan was criticized for the breaking several protocols of the royal family in terms of her fashion sense. Gradually with her different and unique choices, she has stood apart and has carved a niche for herself by now.
Last week Meghan Markle with her husband Duke of Sussex Prince Harry attended her friend's wedding where she opted for budget-friendly earrings which became the most discussed element of her latest outing. The Duchess of Sussex who attended designer Misha Nonoo's wedding in her royal outfit whopping $16,500 paired this elegant outfit with merely $9 earrings. Meghan paired her black Valentino full-length gown with gold vintage earrings. According to leading publication People, this pair of earrings was a cluster of pearls with yellow metal, gold keeping them together. This pair of earrings were purchased from Portobello Road Market located in Notting Hill, London.
The Duke of Sussex and Duchess of Sussex on Monday kick-started their 10-day tour with baby Archie in South Africa. The couple landed in Cape Town, where Meghan is heard to have carried all the gifts received for their son to donate for the children in South Africa. The duo will give away clothes, books and many such useful items to a charity working towards training and employing women surviving with HIV in South Africa.
Image Source:Instagram/meghanmarkle_official