Members Of Korean Band BTS Push Their Limits As J-Hope Almost Faints And RM Is Short Of Breath During The Performance – VIDEO
Korean popular band BTS was seen pushing their limits to deliver a memorable performance. Watch how far the members went during their performance in the behind-the-scenes video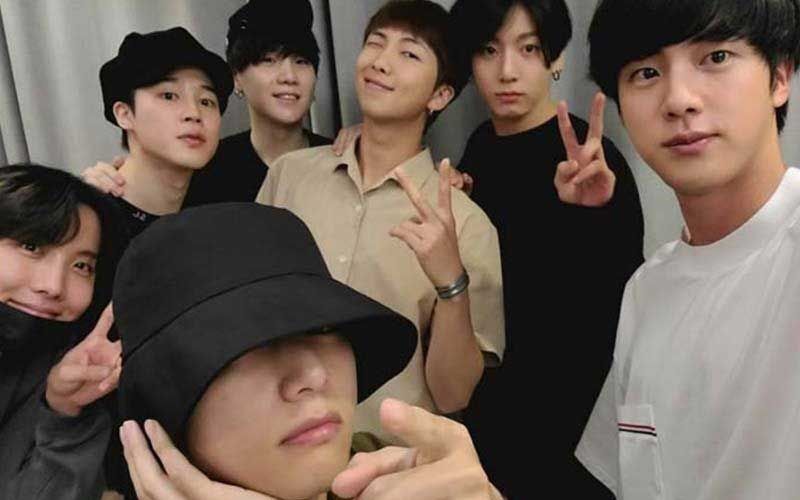 Korean popular band BTS comprising of J-Hope, Jimin, Jin, Jungkook, Suga, RM, and V always manages to hit the headlines with their electrifying performances. On the 63rd Grammys, BTS performed on Dynamite which was visually breathtaking and left everyone's mind blown away. Knowing that they can go to any extreme to bring out the best, this time around, BTS was seen pushing their limits to such an extreme that it almost took a toll on their health in order to deliver a memorable performance.
Back in September 2020, BTS delivered five performances on The Tonight Show Starring Jimmy Fallon. Showing the behind-the-scenes of their performance, we were introduced to the rotating room. That's not it, they performed on their songs like Home, Idol, Mikrokosmos, Dynamite and Black Swan and each one of them was shot in different locations. During which, in one of the segments, they all were shooting at Gyeongbokgung Palace where they gave a powerful performance. However, as the team sat to check out their final take on the screen, J-Hope revealed that he almost fainted on the stage, Jungkook also spotted the same. J-Hope said, "It feels like my legs are about to burst. My calves hurt."
On the other hand, RM was short of breath on stage while giving his best shot. He said, "I tried to hold my breath when I sat down but I couldn't". Jimin and RM then hilariously acted out on how they should take a breath in between. Later, the members moved indoors where they were shooting Dynamite in a skating rink which looked a lot of fun. Watch the video here
Meanwhile, BTS was nominated for the Best Pop Duo/Group Performance award at the 63rd Grammys for 'Dynamite' but Ariana Grande and Lady Gaga took away the prize. They have featured in a 100-minute talk show, titled, Let's BTS.
Image source: Instagram