Mia Khalifa Breaks Her Silence On Working In Porn Industry; Takes A Swipe At 'Privileged Point of View' Over Warnings About Sex Work-READ BELOW!
Mia Khalifa gave up her porn career in 2017, despite garnering the top position on Pornhub in just the first two months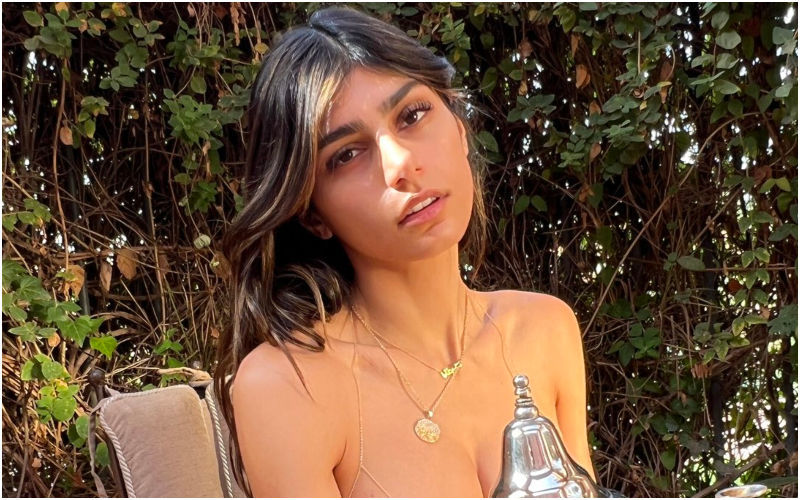 Mia Khalifa has always raised her voice about the issues that interest her. The former pornhub legend has issued a warning about working in the sex work industry. Mia quit the porn industry in 2017, and always speaks out about the bad side of the sex industry whenever the need arises.

The 29-year-old star gave up her porn career in 2017, despite garnering the top position on Pornhub in just the first two months.
Now, she has now warned everyone about her former industry on social media. It all started when a user asked "why all sex workers are expected to do a disclaimer every time they have anything positive to say".
On the flip side, why are all sw'rs expected to do a disclaimer everytime they have anything positive to say about their experiences? There are many potentially dangerous professions that don't get the same backlash.

— вікторія 🫧 (@strokesandtokes) January 13, 2023
Mia called this a "privileged point of view". The Lebanon-born replied to the user and wrote: "Yes… I think that's the least of what any SW'er who's found (RARE) success in the industry can do. It should absolutely be caveated by a warning because out of the few dozen or maybe few hundred women every year that find success, there's MILLIONS of women hurt by it."

The conversation around the same was sparked by a sex worker and dancer Felicity Hunt who had been listening to a podcast featuring former pornstar Chloe Cherry. In the episode, she spoke to model Emily Ratajkowski about being in the sex industry. During the chat, she said that being a sex worker was safer than being a waitress.
This ultimately sparked a furious debate on social media.
Hunt reportedly said, "Her stance on sex work being way safer than waitressing is frankly mortifying, and doesn't speak of the immense amount of privilege her success has afforded her (and) not everyone goes into sex work because they thought it would be fun.
"Not everyone has had the privilege of not getting harassed or assaulted doing SW.
"I tend to agree more with Mia Khalifa - while I would love to think we live in a world where a young person can freely and confidently enter SW and be assured safety, security, a living wage, and more, we aren't there yet," Hunt was quoted as saying by Daily Star.
Image Source: Instagram