Mia Khalifa Enjoys Her Bath Time! OnlyFans Model Teases Her Fans With Unrecognisable Naked Bath Snap While 'Smoking Cannabis'-WATCH
Mia Khalifa flashed her followers with a cheeky grin before taking a drag of what seemed to be a cannabis cigarette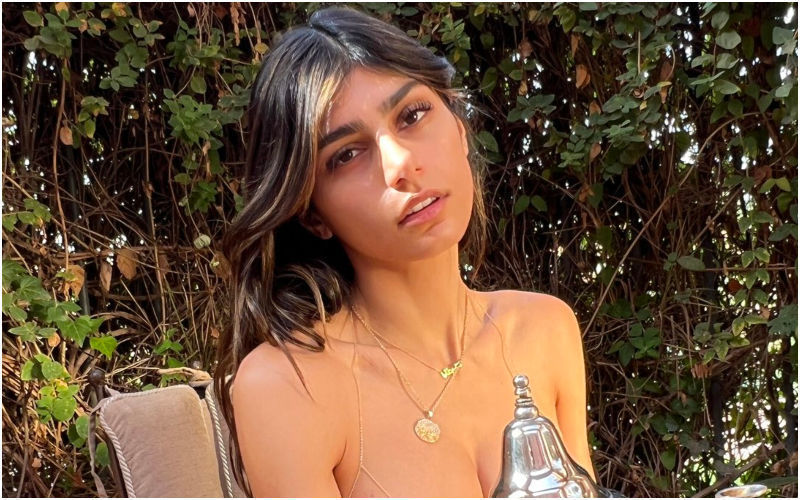 Mia Khalifa has once again left her fans in a frenzy as she posed naked while smoking cannabis in a recent bath snap. Taking to her Instagram stories, the former pornstar can be seen wearing a facemask while relaxing in a tub filled with bubbles.

The Lebanon-born social media star posted the short clip late Tuesday evening and it seems Mia was in a playful mood as she flicked bubbles from her bath. Mia looked completely unrecognizable in a white facemask and her long brunette locks tucked away into a clear shower cap.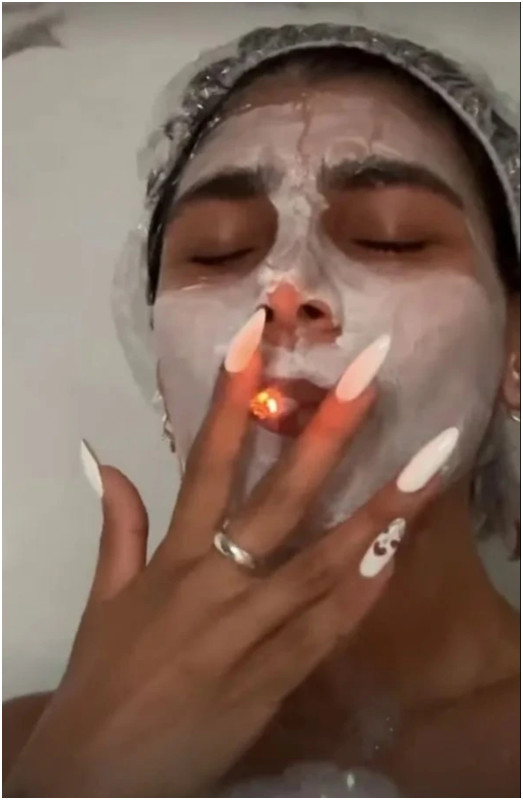 The 30-year-old OnlyFans model flashed her followers with a cheeky grin before taking a drag of what seemed to be a cannabis cigarette. Mia left her loyal legion of 27.8 million surprised and they couldn't stop drooling over the same.
Mia has never shied away from showcasing her love for marijuana and she often shares pictures and videos of her smoking up on social media.
In April, Mia took her fans on a tour of her favourite smoking spots in honour of 4/20, and one was even based in the UK. She was seen posing by the sea while smoking a joint in a crop top and tiny shorts while visiting Whitstable, Kent in January.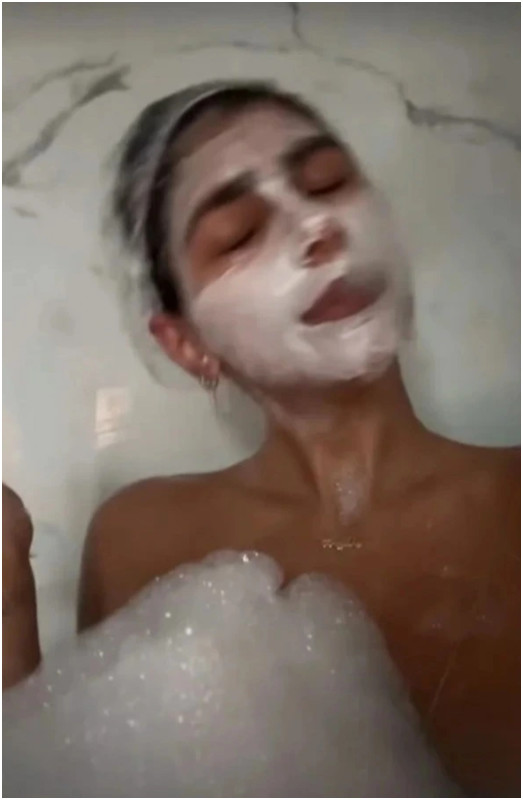 The influencer also unveiled a new joint venture with Wiz Khalifa in April to push their own signature blend of marijuana.
Recently, Mia has joined forces with the rapper for their new project - a product called Khalifa Kush. She confirmed their collaboration by sharing a snap of them, smiling in a California restaurant while she clutched a spliff in her hand.
It was a clever career move for Mia, whose porn pseudonym was actually inspired by Wiz. The star also got her fans hot under the collar as she twerked on all fours while staying at a £2,000-a-night villa last week, as reported by The Sun.
Image Source: Instagram