Mia Khalifa Faces Intense Backlash Over VIRAL TikTok Marriage Advice! Offended Netizens Say, 'That's How To Be Successful At Divorce'
Mia Khalifa has advocated for people not to feel trapped in unfulfilling relationships and marriages and their conventional laws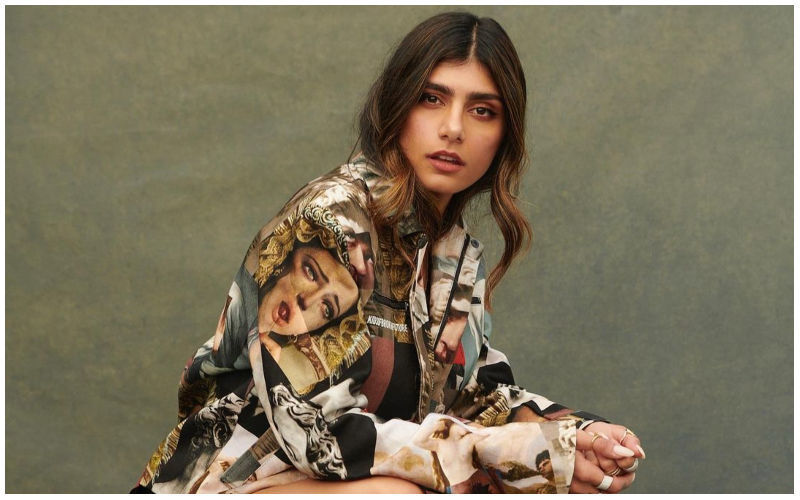 Mia Khalifa never minces words and she has always been quite vocal about the unconventional issues that pique her interest. Today, she is known as one of the most staunch female social media influencers, however, not everyone concurs with Mia's beliefs. Now, the Lebanese-American social media star has landed herself in controversy after offering marriage advice on TikTok. Mia faced intense backlash and criticism on social media, with many questioning her credibility to provide guidance on the subject.

For those unaware, Mia is apparently quite experienced in terms of relationships and marriages as she has been hitched twice and engaged three times.
In a recent podcast interview, Mia disclosed her openness to exploring lesbian relationships while emphasizing the importance of healthy and non-toxic connections. She also challenged the stereotypes that men are inherently better at emotional intelligence, stressing its significance in her choice of partner.
However, it was her viral TikTok video that grabbed eyeballs. In the clip, Mia humorously referenced her rumoured link to American football superstar Tom Brady during his divorce from Gisele Bundchen in 2022.
"Baby girl does not know I am Tom Brady at this game. Married at 18, divorced at 21. Second marriage- married at 25, divorced at 28. Third engagement- engaged at 29, ended it at 30 but I kept the ring and I am still keeping Tom Brady on his toes."
Mia continued, "We should not be afraid to leave these men. We are not stuck with these people. Marriage is not a sanctimonious thing- it is paper work."
She got candid and shared her journey through multiple marriages and engagements, bringing light to her unconventional experiences.
Mia has instilled herself as a true change-maker with new and profound perspectives to tackle social conflicts and protect young women who want to join the porn industry. She has also advocated for people not to feel trapped in unfulfilling relationships and marriages and their conventional laws.
She reportedly emphasized that marriage should not be considered a sanctimonious institution but rather just paperwork. If a commitment fails to bring happiness and fulfilment, she encouraged people not to be afraid to leave. Mia also suggested individuals take up choices that are aligned with personal happiness and well-being, which she highlighted, should take precedence over societal expectations.
She added, "It is a commitment you make to someone but if you feel like you are not getting anything from that commitment, and you are trying- you gotta go. You have to go."
Mia concluded, "I know it is difficult to fill out paper work and make appointments and do all these things. But this is your f**king life. Do you want to be stuck with someone? Period."
The ex-pornhub queen sparked mixed reactions and some lauded her message, recognizing the importance of prioritizing individual happiness.
Moreover, Mia's unprejudiced marriage advice did not go well with a section of users and many have expressed dissent, arguing that treating marriage as mere paperwork undermines the values of communication, marriage counselling, and efforts to resolve issues. They even contended that Mia's advice might inadvertently encourage people to give up on relationships too easily.
For those unversed, Mia's career in the porn industry was quite short-lived and she gained worldwide attention because of the "controversial" porn she made. To be precise, in one scene Khalifa wearing a hijab during sex acts caused so much uproar in the Lebanese and Muslim communities, that she was literally threatened by terrorist group ISIS over it.
Image Source: Instagram