Michael Jackson's 61st Birth Anniversary: 8 Iconic Moments Of The Popstar's Life That Put Everyone In 'State Of Shock'
The Popstar whose life was no less than a Thriller and tad bit Dangerous. The man who always lived Off the Wall; Michael Jackson had a very iconic life. It is his 61st birth anniversary and on this day, we would like to rewind and replay some of the most iconic moments of his life.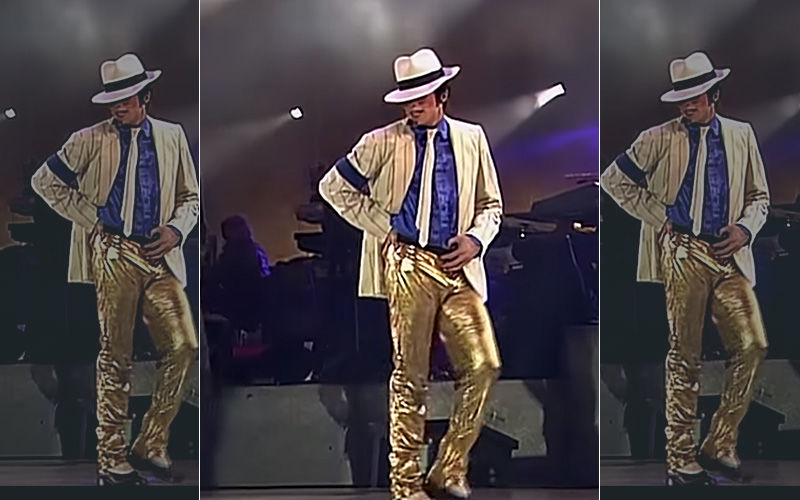 "Cause this is thriller...Thriller night...And noone's gonna save you...From the beast about to strike…"
Yes, it is Dangerous. Michael Jackson was, is and forever be the King of Pop. Even though he is no more among us, his songs will always resonate with the youth and be liked as no others. The King of Pop as he was known, Michael Jackson lived a very iconic life. The titles of his most famous songs, in fact, are enough to summarise his life story. He died on June 25, 2009, and by then, he made a place for himself so strong that he will never be forgotten. Except for songs, he gave some jaw-dropping moments too that shook the world. From his moonwalk, dangling his child out of the balcony; Michael Jackson always kept in the news. On the 61st birth anniversary of Michael Jackson, here's a rundown of his most eye-catching and memorable moments. (Also Read:
Tiger Shroff's Munna Michael Reminds Us Of The Bollywood Celebs Who Kept Michael Jackson Alive
)
1. The Moonwalk
It was in May 1983 that Michael Jackson introduced Moonwalk to the world. While performing on Billie Jean during NBC's broadcast of Motown 25, Michael pulled a Moonwalk leaving the world stunned and since then, it became his signature step.
2. 8 Grammys in one stroke
Michael Jackson was the one and only to win 8 Grammy Awards in one night. For his album Thriller that contained many chartbusters, he won at Grammys in 8 categories including Best R&B Vocal, Male for 'Billie Jean', Best R&B Song (Songwriter) for 'Billie Jean', Best Rock Vocal, Male for 'Beat It', Producer of the Year (Non-Classical), Best Pop Vocal, Male for 'Thriller' and more.
3. Dangling kid off the balcony
This incident shook the world. It was in 2002 that Michael dangled his child, Blanket, out of his hotel room balcony by just having his arm around the kid's neck. Even though for a few seconds, Michael put the life of his kid in danger and that called a lot of flak for him.
4. Bubbles, the Chimpanzee
One of the most interesting parts of Michael's life came when he adopted a Chimpanzee from Texas research facility. He named him Bubbles and took him along during Bad World Tour. Bubbles apparently lived with Michael in his bedroom, used his toilet and even had dinner with the Mayor of Japan.
5. The Artist of The Millennium Mistake
Once, Michael Jackson suffered a major goof-up when he considered himself to be The Artist of The Millennium award winner. He was on stage with Britney Spears during a music awards and she referred to him as the 'artist of the millennium'. He mistook it and thought he was being given an award and started with his acceptance speech.
6. When his hair caught fire
Michael Jackson suffered a near-death accident while filming a Pepsi commercial in 1984. He suffered major burns on his scalp and was rushed to the hospital. Sedatives and painkillers were given to him to deal with the trauma and supposedly that's how he got addicted to the drugs.
7. Super Bowl XXVII halftime show
Nobody, literally, nobody can ever perform the way Michael Jackson performed during Super Bowl XXVII. The legendary performance went on for almost 13 mins and it pulled almost 133.4 million viewers as per the Washington Post.
8. The Wiz
In 1978, Michael Jackson made his acting debut and featured in a play called The Wiz as a Scarecrow opposite Ross as Dorothy. This event changed the course of his career.
With all these and much more, Michael Jackson immortalized himself forever in the minds and hearts of his fans. You are being missed MJ!
Image Source: YouTube