Millie Bobby Brown's 18th Birthday: 'Stranger Things' Star Sparkles In A Sequin Couture Gown, Take A Glimpse Into Her B'Day-SEE PICS!
Millie Bobby Brown had all eyes on her as she wore a strapless sequin gown from Sabina Bilenko Couture's Spring 2022 collection.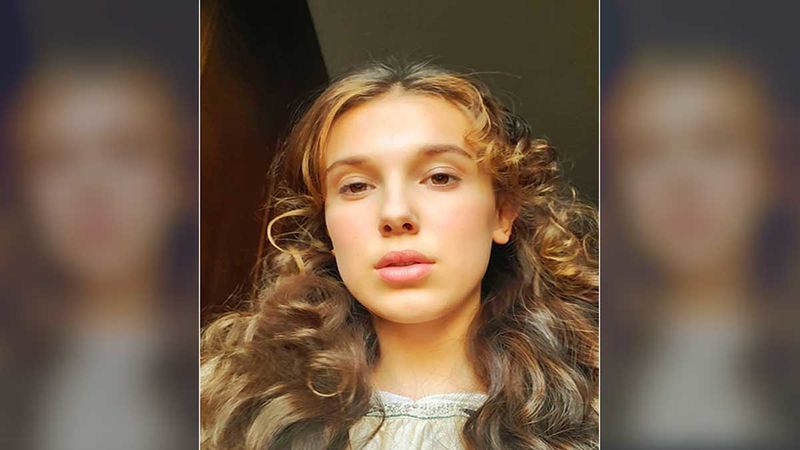 'Stranger Things' star Millie Bobby Brown turned 18 on Saturday and she has been treating her fans with a few stunning pictures and her outfit. The young actor had all eyes on her as she wore a strapless sequin gown from Sabina Bilenko Couture's Spring 2022 collection.

Brown posted pictures of herself wearing the gown and captioned it, "18 [shooting star emoji]". In the post, she is posing in a car, while the shiny cape of her dress is lying on the other car seat.
Millie's fashion fan page posted her birthday party look with the caption, "2022.02.19. - #MillieBobbyBrown at her birthday party Dress: @sabina.bilenko Spring Summer 2022 Collection."
Meanwhile, her 'Stranger Things' co-star Noah Schnapp posted a birthday wish for her that said, "Happy 18 to this crazy girl... thanks @strangerthingstv for bringing this crazy duo together [victory sign]."
He then posted images from the party that he captioned, "Photo dump or it didn't happen #mbb18." In an image posted by Schnapp, Brown can be seen her getting emotional as her co-star, who is also her best friend, gives a speech for her.
Gia Lorusso, another friend of Brown's, posted a birthday wish for her on Instagram, which was captioned, "Happy birthday Mill !!! I love you so much. You are so so beautiful on the inside and out !! I am so lucky to have you as my best friend [heart emoji] Xo, Gia."
On the other hand, more pictures from the party have been flooding social media while many kept showering her actress with special birthday wishes.
Brown seemed to be having an amazing time as she smiled, danced around, and enjoyed her birthday bash. In a video, she can be seen surrounded by her friends and family, who sang the birthday song for her, while she basks in the love and waits to cut her cake.
Earlier on her birthday evening, Brown was seen sporting a blond wig and a vintage corset outfit. The 18-year-old layered the corset from Kristin Mallison over a white vintage dress by Annie's Ibiza. The look was supposed to be a Barbie and Ken costume with her boyfriend Jake Bongiovi. Apart from Bongiovi and Schnapp, Amybeth McNulty was also present at Brown's birthday party.
Taking to Instagram, Brown shared the images as she wrote, "Hey ken! [birthday cake emoji] Makeup - @busterknight Hair - @peteburkill The goddess dress - @anniesibiza." Styled by Michelle Kelly, her make-up was done by Buster Knight, while her hairstylist was Peter Burkill.
Image Source: Instagram/