Mindy Kaling Sizzles In Racy Outfit As She Shows Off Her Insane Weight Loss
Mindy Kaling is yet to shed light on how exactly she lost several dress sizes in these past few months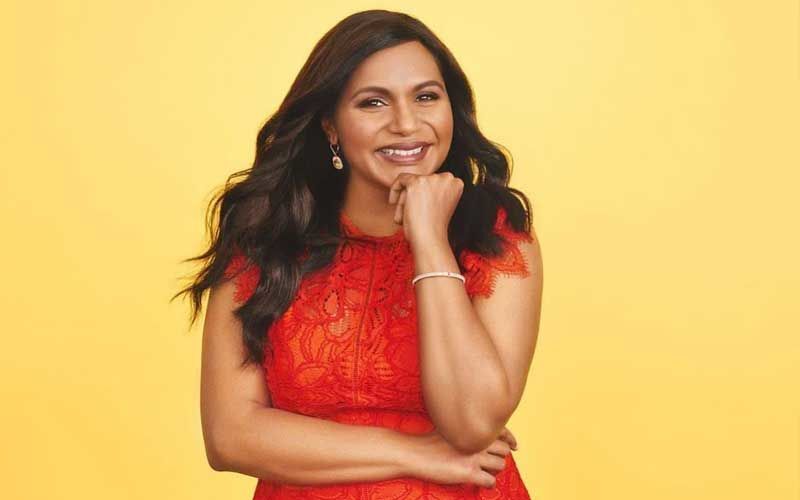 Mindy Kaling, has lost a considerable amount of weight and one of her latest Instagram posts are proof. The 42-year-old actress shared an image of herself in an eye-catching, plunging black dress that highlighted the lost pounds.

The lead of 'The Mindy Project' is yet to shed light on how exactly she lost several dress sizes in these past few months.
Sharing the image on Saturday, March 26, Kaling was seen in a raunchy black suit with no shirt on. Her hair was worn down and she accessorized with a super tiny black purse. Earlier, Rebel Wilson shocked the Internet with her body transformation as she showed off her weight loss.
Mindy's shirtless suit had three gold-coloured teddy bear buttons on each side. The actor/writer Kaling's top had a slit in the front that ran down till her waist and she smiled as she confidently made eye contact with the camera.
The shirt touched just below her waist while the skirt started a little higher at the edge of the shirt. A dangling chain was attached at the waist drawing attention to her curves. She accessorized the bold look with black pointy heels with a gold covering near the toes.
Since weight loss is largely dependent on food intake, Mindy often mentions her eating habits. She regularly shares her Instagram stories on what she made, what she is eating, and even what her next meal may look like.
In one story, the actress looked like she was cooking Indian style potatoes and they seemed to have some green bits of cilantro with red onions. She also put a Challah roll in her purse from a dinner party and said it tasted so good that she would want to have it again for breakfast.
This story was captioned, "When the Challah roll @mrsgreeny made for dinner last night was so good you put one in your purse for breakfast".
This Challah roll had a purple petal on top and Mindy added red hearts around it.
Image Source: Instagram