Miss Universe Harnaaz Sandhu Gets BRUTALLY Fat-Shamed As She Cooks Jalebis; Netizens Say, 'That's The Reason You Are Overweight'
Harnaaz Sandhu who battles with celiac disease was fat-shamed by trolls on social media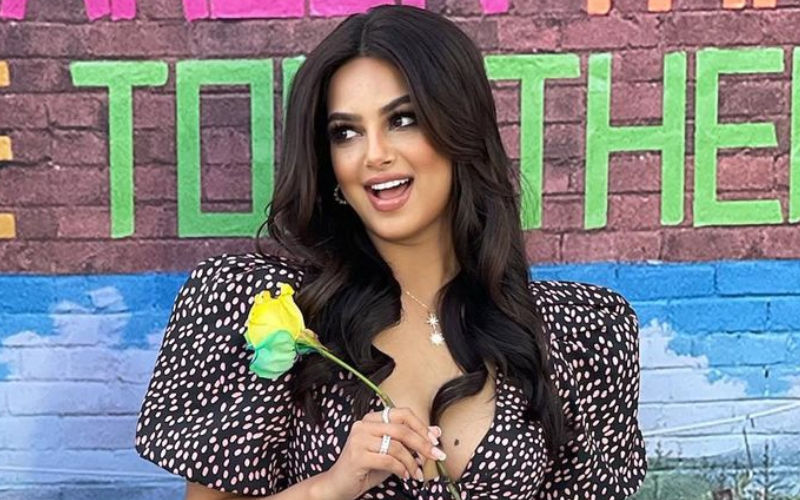 Miss Universe 2021 Harnaaz Sandhu Kaur is no stranger to faceless trolls mocking her weight. The beauty who is dealing with celiac disease, which means she can't have gluten and has led to her gaining a few kilos, is constantly being criticized for her appearance. Recently, she took to her social media handles to share a cooking video with association with a brand.
Fans couldn't contain their excitement watching her cook. The filled her comments section with lovey-dovey, heart and fire emojis. They went on express how beautiful and confident she is for doing things that she likes. However, a section of the internet was displeased by her weight gain. They reprimanded her for promoting irresponsible indulgence and not healthy food.
One troll wrote, "Why harnaz why.... This is something where I nvr expected Miss Universe to be." Another wrote, "Looking at you, you are not like Miss Universe, you are looking like Miss Worst day by day." Other wrote, "They say too much jelebi khane me iska haalat aisa hogya." Another said, "MAKE SALAD. Jalebi is an inflammation trigger and it's creating insulin and weight issues for you. Promote health, not irresponsible indulgence." Other said, "Food related video. That's the reason she's overweight, not taking care of herself." Another social media user wrote, "Bohot mota ho geye ho aap Madam."
On the work front, the Miss Universe 2021 will be making her debut as an actress through the Punjabi film Bai Ji Kuttange. She had made the headlines for the same, when actress and producer Upasana Singh had filed a case against her for not promoting the movie and not honoring her commitments.
Image Source: Instagram/harnaazsandhu_03