Mithun Chakraborty's Golden Hit 'Jimmy Jimmy' Gets A K-Pop Twist From Korean Singer Aoora-WATCH
'Jimmy Jimmy' was first composed by Bappi Lahiri and originally featured in the Mithun Chakraborty-starrer film 'Disco Dancer'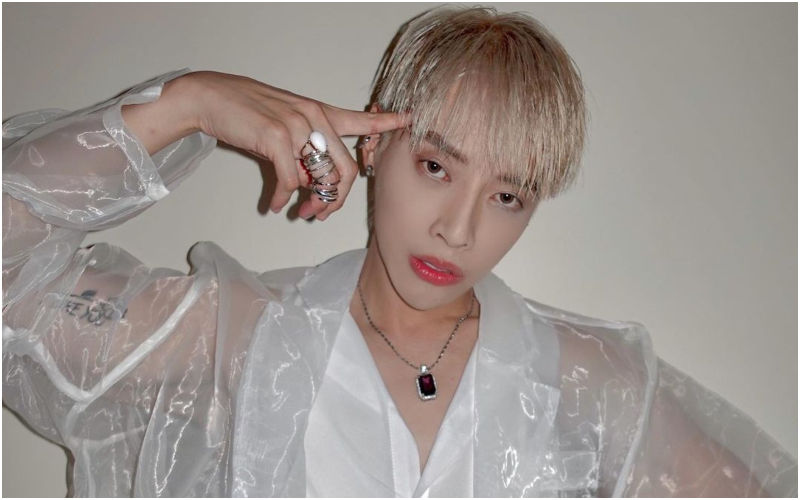 Actor and K-pop singer, rapper, and music producer, Aoora has impressed Indians across the globe as he blended the elements of Indian music and K-pop with his latest rendition to Bappi Lahiri's chartbuster track 'Jimmy Jimmy' from the superhit film 'Disco Dancer'.

For the unaware, 'Jimmy Jimmy' was first composed by Bappi Lahiri and originally featured in the Mithun Chakraborty-starrer film 'Disco Dancer', and over the years it has earned the reputation of cult classic!
"I am thrilled to sing in Hindi for the very first time and present the K-pop version of a beloved Bollywood song like 'Jimmy Jimmy' which happens to be one of my favourites. This collaboration exemplifies my deep admiration for Indian music and my desire to create something truly special that resonates with fans from both cultures," Aoora was quoted a saying while talking about the song.
Aoora, for the song, partnered with one of India's oldest and most popular music labels Saregama to recreate a K-pop version o the song.

Aoora never fails to impress his fans in India. Earlier, in February 2023, Aoora left Indian fans in a frenzy with his concerts in Mumbai and Jammu and is now determined to foster cultural exchange between India and South Korea with his music.
He further mentioned: "It has been such an honour to be able to work with India's most prestigious label Saregama and to infuse the K-pop flavour in a wonderful song like 'Jimmy Jimmy.' I had so much fun working on it, and it was also challenging to recreate it in the K-pop style while maintaining its original essence. Between me and my music producer Friday, we were, however, able to create a sound that I am very proud of. I hope that all my fans will remember this version for a very long time."
The song is available to stream on all major audio streaming platforms.