Moon-Venus Occultation 2023: WATCH The Special And Extremely Rare Precious Cosmic Spectacle As Brightest Planet Hides Behind Crescent in Rare Celestial Event
The special and extremely rare event blew netizens' minds as they shared videos and photos of the cosmic intervention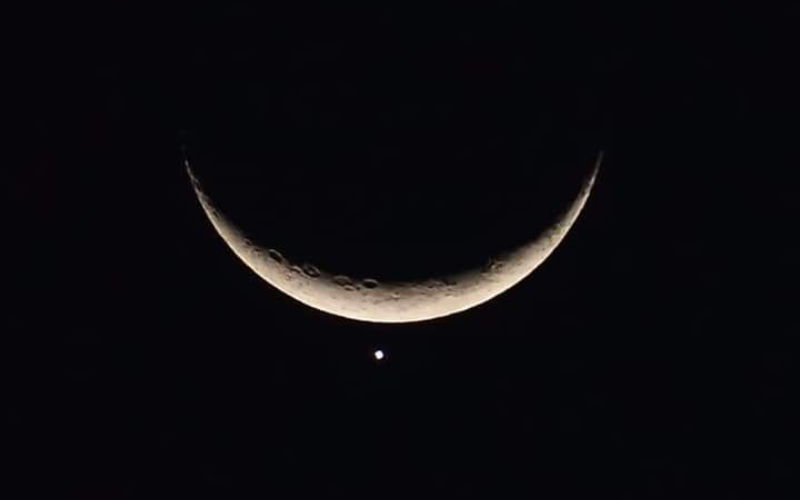 The universe is full of surprises and it can feature some of the most precious cosmic spectacles and it is indeed amazing that it never shies away from showing us its magic. In one of the rare conjunctions, Venus, the brightest planet, seemed to be 'disappearing' behind the Moon.

The special and extremely rare event blew netizens' minds as they shared videos and photos of the cosmic intervention.
The conjunction was seen in several parts of the world as the celestial objects inched closer to each other. The two objects appeared in the same line of sight, alining together, as Venus slowly disappeared behind the dark edge of the Moon. While Venus is one of the brightest objects in the evening sky, the Moon trumped its brightness by nearly 250 times thanks to its closeness to our planet.
"Today Venus and Moon will be involved in an event known as a conjunction when they would "appear" to come very close to each other to an observer from the planet. In effect, they would be along the same line of sight (but still far away from each other)," the Astronomical Society India Outreach and Education said in a tweet.
The lunar body is in the new moon phase and just over nine per cent of the surface was visible. The phase is known as the waxing crescent stage that lasts until half of the Moon's visible surface is illuminated.
As per the time and date, the waxing crescent moon starts as the Moon becomes visible again after the New Moon conjunction when the Sun and Earth are on opposite sides of the Moon.
Apart from Venus, March-end will mark a parade of five planets in the skies as seen from Earth.
Five planets are set to align between March 25 to March 30 as Earth enters the equinox. Jupiter, Mercury, Venus, Uranus, and Mars will align in the skies, forming a rare parade of planets.
As per the reports, all five planets continue to roam around each other in the final days of March, and you can see them clearest on March 28.
Image Source: Twitter