MS Dhoni's Wife Sakshi Is Missing IPL 2020; Pens A Poem Comparing Flowers Marigold To CSK Jersey, Purple Queen To KKR And More
Looks like the former captain of the Indian Cricket team, MS Dhoni's wife Sakshi Dhoni is missing all the shenanigans that revolve around Indian Premier League (IPL).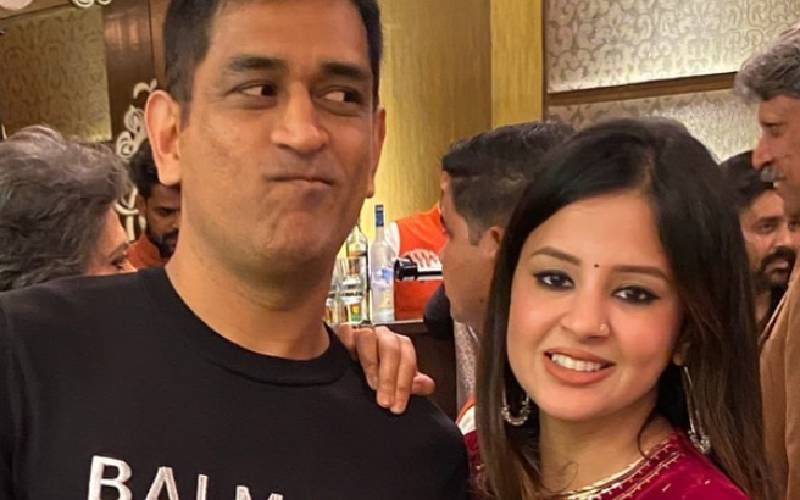 Months April and May are dedicated to the Indian Premier League. All the cricket fans are dedicatedly glued to the screens as IPL teams fight it out on the ground for the Golden Cup. Sadly, this year, IPL could not take place as per its usual schedule. Thanks to the outbreak of Coronavirus and the following lockdown imposed, IPL 2020 has been postponed indefinitely. However, it seems former captain of the Indian Cricket Team, MS Dhoni's wife Sakshi Dhoni is missing all the shenanigans that revolve around IPL and hence, she has dedicated a poem to the event.
Taking to social media, Sakshi Dhoni shared a long but beautiful poem comparing the colours of the IPL team to the flowers that she sees in her garden. She has compared flowers like marigold and Tecoma to Chennai Super Kings( CSK) as they are yellow in colour matching with the team's jersey colour. Shah Rukh Khan's Kolkata Knight Riders (KKR) is Purple Queen while Mumbai Indians (MI) is Magnificient Indigo. Frangipani and Rose match the colour of Royal Challengers Bangalore (RCB) jersey colour while she has compared flower Bahunias to Rajasthan Royals (RR) as when it blooms it is pink in colour while before blooming it is blue. RR's jersey colour is pink but before it was blue.
Sakshi has shared this poem with her fans with the caption, "Reposting with explications for IPL lovers." It's beautiful how she has created her cricket world in the lawn outside her home, using the beautiful colours of flowers and the lush green garden as the field. Read the poem here.
Image Source: Instagram/sakshisingh_r