Mumbai Police Takes Inspiration From 'Spider-Man: Across the Spider-Verse' For NEW Quirky Post! Netizens Joke 'You Should Not Post Spoilers'
Mumbai Police is known to educate the masses with its unique and quirky posts on social issues such as traffic regulations, criminal activities, and cyber security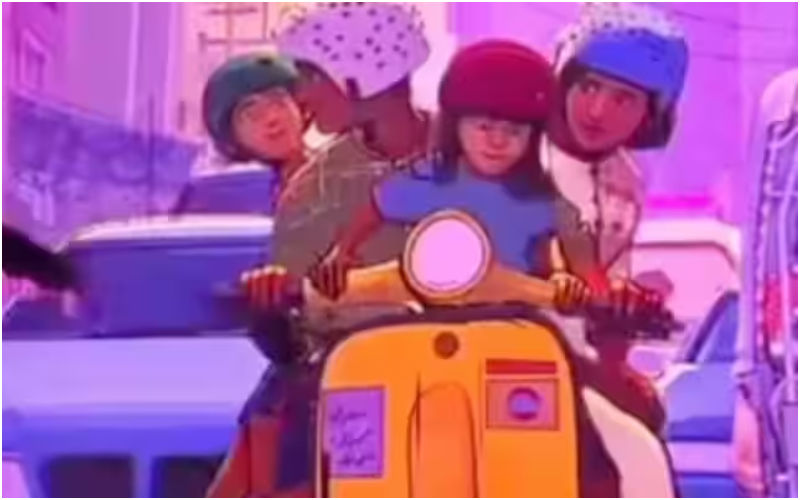 Mumbai Police has once again impressed the internet with yet another quirky post. The law enforcement agency has employed a creative strategy to promote road safety and this time they have incorporated a connection to the 'Spiderman' franchise.

The social media handle of Mumbai Police is known to educate the masses with its unique and quirky posts on social issues such as traffic regulations, criminal activities, and cyber security. However, through their clever and engaging content, they have consistently captivated and entertained users online while raising awareness about essential regulations.
Mumbai police acknowledged the widespread enthusiasm among fans for the recently released 'Spider-Man: Across the Spider-Verse,' the Mumbai Police shared an animated video featuring a family of four riding on a single motorcycle.
The plot takes an intriguing twist as the Marvel comics antagonist, 'Spot,' appears on the screen and warns the family about the dangers associated with such riding. The video includes a message that cleverly states, "Sp(R)ider Sense."
Taking to their Instagram account, the Mumbai Police shared the post with a caption that emphasized the importance of safety regardless of the universe one finds themselves in. The caption reads, "No matter which multi-verse you are in, safety is always the canon. #SlingingIntoSafety #AcrossTheRiderVerse #SafetyIsCannon"
The video has impressed a lot of people, just like the film and Spiderman fans have been going gaga over the same. Many took to the comments section and lauded the Mumbai police's efforts.
A user wrote, "Wow multi-verse", while another one commented, "And that's how you put rulebreakers on the Spot."
"You should not post spoilers," a third user jokingly commented.
The video has so far amassed thousands of views along with more than 4,000 likes and several comments.
This wasn't the first time Mumbai Police has caught the attention of social media users. They have often taken inspiration from IPL, AI-inspired posts and more. The Mumbai Police's social media handle never fails to leave us swooning over their posts.
Image Source: Instagram