Name Of Mukesh Ambani And Nita Ambani's Grandchild Revealed; Parents Shloka Ambani And Akash Ambani Pick A Precious Name For Their Son
Mukesh Ambani and Nita Ambani's son Akash Ambani and his wife Shloka Ambani recently became parents to an adorable son. Now, they have picked a name too!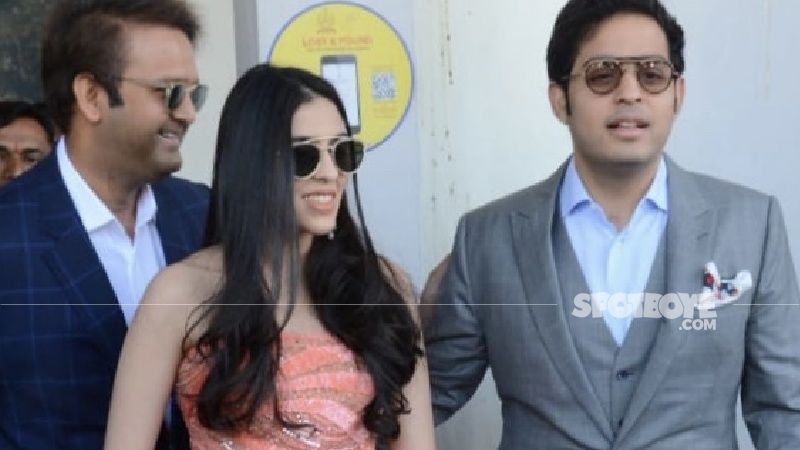 Mukesh Ambani and Nita Ambani's son Akash Ambani and his wife Shloka Ambani became proud parents to a baby boy on December 10. Soon after his birth, a picture of one of the richest men in the world, Mukesh Ambani posing with his newborn grandchild went viral on social media. Now, the Ambani family has released a statement revealing the name of the newest addition to the family. Parents Akash and Shloka have chosen the name Prithvi for their son.
As reported by Republic, a statement released by the family read, "With the grace of Lord Krishna and the blessings of Dhirubhai Ambani, Kokilaben Ambani is delighted to announce the birth of our precious baby boy! Prithvi Akash Ambani. Delighted Parents Shloka and Akash. Overjoyed Grandparents Nita Dadi & Mukesh Dada, Mona Nani & Russell Nana. Over the Moon Great-Grandparents, Purnimaben & Ravindrabhai Dalal, Rajnikaben & Arunbhai Mehta, Meenaben & Bharatbhai Mehta. Sharing the Joy Isha-Anand, Anant, Nisha-Viraj, Diya-Ayush, Alaia, Amaira & Maaia. Lots of Love Ambani & Mehta families."
What a beautiful name. The name of the son appears to be perfect as his father's name is Akash which means sky. Prithvi means earth. Akash and Shloka tied-the-knot in the year 2019 and one year down the line, they have welcomed their son to this world.