Naomi Campbell Goes TOPLESS On Runway At Paris Fashion Week, Strategically Places Necklaces In The Off-White Show
Naomi Campbell wore an impressive hat to compliment her coat - which had 'RESPECTFULLY' sprawled on the back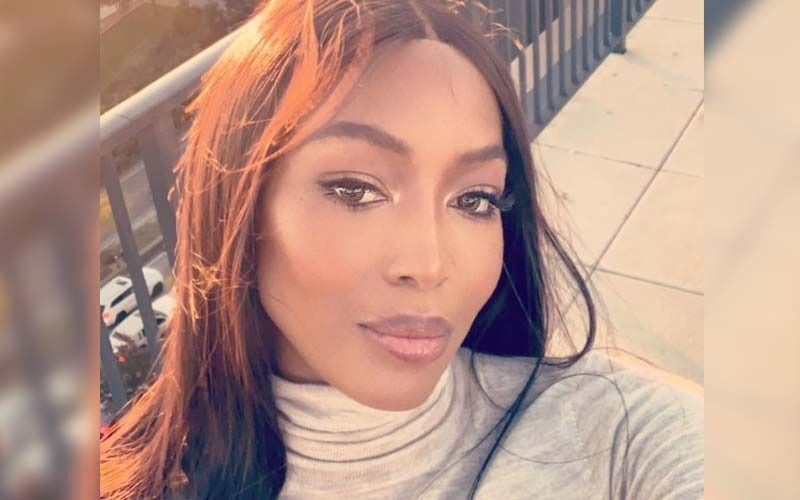 Supermodel Naomi Campbell has established herself as one of the most sought after models.

The model made a sensational start at the Paris Fashion Week on Monday night as she hit the runway during the Off-White Autumn/Winter 2022 show. The 51-year-old left little to the imagination as she went topless on the catwalk. She accessorized her look with strategically placed necklaces and a velvet coat protecting her modesty.
Apart from that, the model wore an impressive hat to compliment her coat - which had 'RESPECTFULLY' sprawled on the back. Campbell, wore immaculate makeup, most notably a blend of purple eyeshadow.
This was the first Off-White runway show ever since the death of the label's founder - Virgil Abloh in November.
Before making her Paris Fashion Week 2022 debut, Naomi Campbell left no one questioning her fashion credentials as she arrived to the prestige event. The beauty put on a leggy display in a double denim outfit including flare jeans and a jacket.
Recently, Naomi was spotted looking effortlessly chic in a grey wool coat and black fedora hat as she arrived at the Alaia showroom. She paired her incognito ensemble with a matching black top and trousers and made sure safety was first wearing a face mask,
Naomi also wore a pair of Nike trainers, sunglasses and totted a dark green handbag.
The recent update comes after Naomi insisted her daughter was not adopted while revealing her face for the first time in a new interview with British Vogue.
Naomi stunned fans by announcing the birth of her daughter in May, just weeks after appearing on the New York Fashion Week runway without a visible baby bump.
Image Source: Instagram