Naomi Isted Reveals She Always Goes Braless Like Rihanna, Encourages Women To Go With The Trend
Naomi Isted also pointed out, actress Zendaya, 25, and model Lily-Rose Depp, 22, are also fans of braless fashion trends.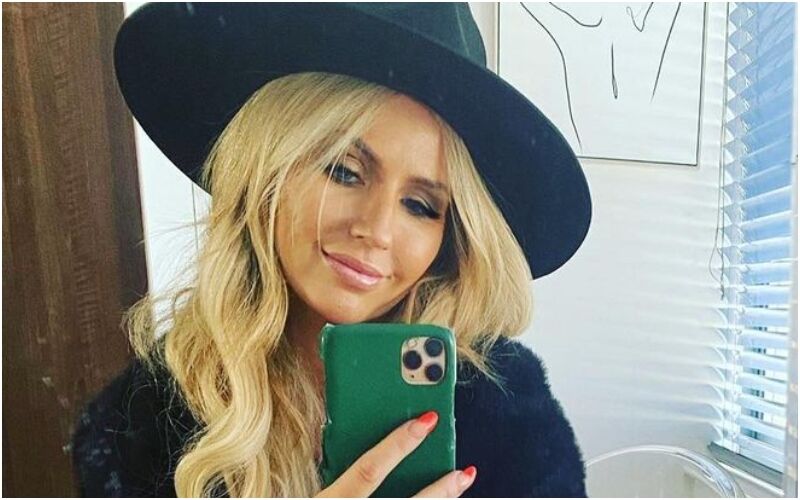 Fashion world is all about pulling off any ensemble with confidence and style. Rihanna recently jetted off to Barbados in November, where she was named a national hero following the country's new status as a republic.

Rihanna raised many eyebrows as she went braless while meeting Price Charles in Barbados last week. She was seen in a shiny yellow ochre evening gown which was well-fitted around the waistline letting her baby bump stand out.
While a few expressed their disappointment owing to the actress' look at the award ceremony, TV star Naomi Isted has rendered support to the Diamond singer as she said, "Go on, girl!" reported the Sun.
The singer and undies entrepreneur have been long advocates for bra-free dressing. And she is not the only famous face now embracing the trend.
Naomi also pointed out, actress Zendaya, 25, and model Lily-Rose Depp, 22, are fans too. Lily-Rose was pictured for Metro magazine with her nipples showing underneath her skin-tight cardigan. And why not?
Naomi added that she is glad to see women her age, and older, doing it too. The likes of Victoria Beckham, 47, Jennifer Aniston, 52, and Amanda Holden, 50, often step out bra-free — and it screams confidence. They look incredible.
She also stressed, "I encourage all women to try going without a bra, not just at home when you are lounging around in your sweatshirt, but out and about — in your best heels and your favourite lippy."
Naomi said that the shape or size of a bust, whether you are natural or enhanced, she stressed, all that matters is your confidence. "You will look and feel a million dollars," the TV star told The SUN.
Image Source: Instagram/naomikisted