Natasa Stankovic Shares A Mirror Selfie Post Workout; Hardik Pandya's Ladylove Sweats It Out To Snap Back To Her Pre-Pregnancy Shape
Hardik Pandya's ladylove Natasa Stankovic shares a selfie post workout; looks like she has almost bounced back to her pre-pregnancy shape! Take a look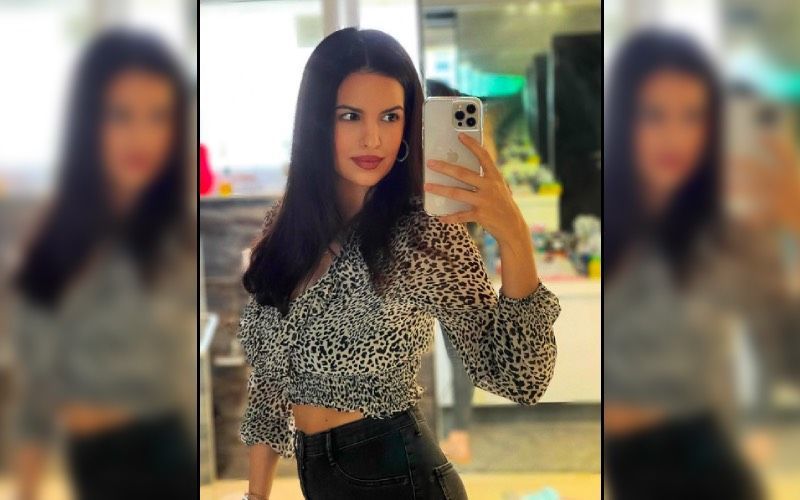 Hardik Pandya and Natasa Stankovic welcomed their son Agastya in July last year, and the couple often shares the most adorable pictures and videos with their son. Hardik Pandya and Natasa are doting parents, and they make sure they are recording every precious moment of Agastya's first year. From his first flight, to his first time in the swimming pool, Natasa and Hardik are documenting all the special moments through lovely snaps. Meanwhile, Natasa Stankovic has also been working out, and seems to have almost bounced back to her pre-pregnancy shape.
Natasa Stankovic often shares glimpses of her workout on social media. This time around, she posted a picture on Instagram after her workout session. Natasa can be seen in a black tank top, paired with black tights. The mirror selfie posted by Natasa shows she has ankle weights on. Clearly, Natasa has been working out regularly, and it has paid off. She seems to have lost the baby- weight and in the snap, she looks like a diva with that perfect post- workout glow.
Check out her picture below:
Meanwhile, a few days ago, Hardik Pandya posted some adorable pictures and videos of Agastya's first day out in the pool. "Too cool for the pool My boy's clearly a water baby," he had written. He had also shared a snap as Agastya enjoyed his first flight. "My boy's first flight," wrote Hardik.
Image Source: Instagram/Natasa Stankovic