Navratri COVID-19 Guidelines 2021: State Government Of Maharashtra Bans Crowded Processions, Garba, Dandiya
BMC issues guidelines and restrictions for the upcoming festival of Navratri.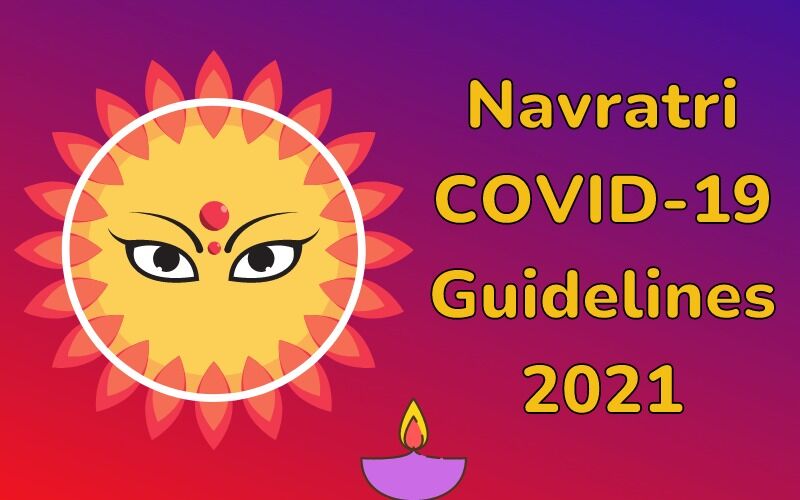 Navratri is one of the most loved and celebrated festivals in India. The pride and love for the goddess Durga are celebrated around the whole nation for nine days. On each day youngsters and elders worship the various avatars of Goddess Durga and dedicate different colors and bhogs to her. The celebration of Navratri is done with heavy enthusiasm and vigorously every year with a gathering of thousands of people in big open areas to dance the Garba. But, India is currently recording declining COVID-19 cases all across the nation, many states have announced various guidelines and restrictions for the upcoming festival.
According to the State Government Of Maharashtra's guidelines and restrictions, the Brihanmumbai Municipal Corporation (BMC) has stated that there will be no Garba celebrations committed in any of the cities and towns in India. BMC has encouraged netizens to follow the COVID-19 protocols and has urged everyone to have online darshan to reach devotes. After hearing the objection of many worshippers on the topic of online darshan, BMC retook their decision and decided on permitting to visit the religious places at 50 percent capacity and have urged the workers in the religious places to sanitize the place at least 2 to 3 times a day and refrain netizens from distributing offerings. According to SOPs the idol of Goddess Durga should be 2 or 4 ft tall.
In the case of household gatherings only 5 people will be allowed to take participate 3in immersion festivities whereas, in the case of public mandals, only 10 devotees will be allowed to attend. BMC has stated that devotees must be fully 3vaccinated against COVID-19.
State Government has allowed the reopening of worshiping places by October 7. Nonetheless, we must follow the guidelines and restrictions made by the Maharashtra State Government to avoid the spreading of the COVID-19 virus and for the safety of our nation and people.



Image source: SpotboyE Team