New Year 2023 Party Songs: Say Goodbye To 2022 With These Bollywood Tracks Which Will Definitely Make Your Celebration A HIT!
Bollywood has always been an interesting catalogue of songs which are party appropriate and they can lighten up any moment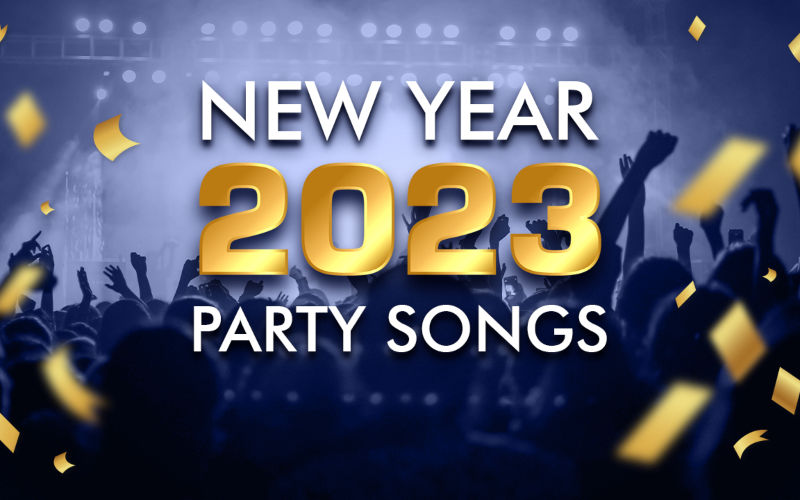 The new year is just around the corner and patrons are all set to step into a new year with a bash. However, many might be confused as to how to go ahead with planning the party and the choices of songs one could opt for considering no one wants to make it look dull.

Well, Bollywood is here to save the day!
While the industry may have been on a remake rampage, the musicians have never failed to croon a few chartbusters. There is always an interesting catalogue of songs which are party appropriate and they can lighten up any moment.
We have curated a list of party songs for you make sure you add these to your playlist and celebrate the new year with these tunes.
1. Besharam Rang
While the song may be embroiled in a number of controversies, we assure you the dance number from Pathaan is a massive hit. The King Khan of Bollywood is finally back and Besharam Raan is the first song on the movie's playlist.
This song features Shah Rukh Khan and Deepika Padukone.
The singers of this song are Shilpa Rao, Caralisa Monteiro, Vishal, and Sheykhar. Kumaar penned the lyrics of the song, and Vishal and Sheykhar are the composers.
2. Pasoori
This song from our beloved neighbours is a roaring hit and for fans, the chartbuster has been making new records. This also emerged as one of the most popular songs not only for its catchy and addictive audio, but it's video has also turned out to be a massive hit amongst the fans.
Everything about this song is so commendable that we can't stop dancing whenever we hear it. Shae Gill and Ali Sethi are the main vocalists in this song. Ali Sethi is the co-lyricist of this song with Fazal Abbas.
3. Thumkeshwari

Sachin-Jigar, Rashmeet Kaur, Ash King, and Divya Kumar, the song features the param sundari of Bollywood, Kriti Sanon. In the film Bhediya, fans loved the performances of Kriti and Varun in this song. The 30-second cameo of Shraddha Kapoor gave this song another boost.
4. Koka
From everybody's favourite, Diljit Dosanjh never releases a dull song and he recently released another song, 'Koka' from his movie Babe Bhangra Paunde Ne. With its release, this song broke quite a few records. This song is super catchy and will make you groove with every beat.
Sung by Diljit Dosanjh, the song features Sargun Mehta. Koka is composed by Avvy Sra and penned by Raj Ranjodh.
Image Source: SpotboyE