Nick Cannon Chose Not To Cure His 5-month-old With Chemotherapy, Reveals He Didn't Want Zen To Suffer, Internet Supports His Decision!
Nick Cannon shared that he chose not to cure his son with chemotherapy because he didn't want his toddler to "suffer".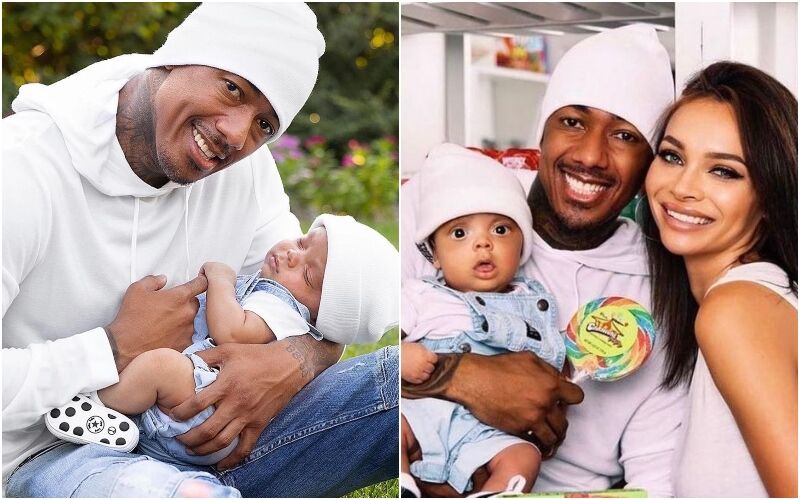 Days after Nick Cannon announced a few shocking details about the death of his 5-month-old son Zen, the 'What's Poppin' show host has made yet another shocking revelation. Cannon, in a recent interview with PEOPLE magazine, shared that he chose not to cure his son with chemotherapy because he didn't want his toddler to "suffer".

The recent statement comes he expressed his grief of losing a son from a brain tumour. In the video from his daytime show 'What's Poppin', Cannon revealed that Zen had suffered from hydrocephalus previously which causes fluid buildup in the brain cavities resulting in an increase in the size of the ventricles. This in turn puts pressure on the brain.
For the unversed, Zen was born to Cannon and 'Wild 'N Out' model Alyssa Scott on June 23, 2021, his fourth child in six months. 'The Masked Singer' host's youngest son arrived weeks after Cannon welcomed twin baby boys Zion and Zillion with a DJ Abby De La Rosa.
Delivering the heart-crushing news to his fans for the first time, Cannon said, "Over the weekend I lost my youngest son to a condition called hydrocephalus that was pretty much a malignant, invasive mid-line brain tumor - brain cancer. It's tough."
During his cover interview with PEOPLE, Cannon shared, "We had a short time with a true angel. My heart is shattered. I wish I could have done more, spent more time with him, taken more pictures. I wish I could have hugged him longer."
The 'What's Poppin' host also shared that the family celebrated Zen's birthday every month after doctors said the child had a few months to a couple of years to live.
"We focused on Disneyland, our favourite place. Every month we would celebrate his birthday, just really seeing it as a victory every time he had a milestone that he was still here with us," he said before explaining his son's struggles with his condition.
"You could tell he was struggling. He was gasping for air. We'd wake up, and he wouldn't be breathing for maybe five to 10 seconds at a time, and then he'd let out a huge gasp. You could see it frightened him. It was the scariest thing I've ever experienced," he shared.
Meanwhile, the internet has sided with him and offered support to his decision of not letting his son suffer.
"It's a heartbreaking decision to make either way. I hope people keep in mind not to judge. You never what you will do if you're ever in that position," a comment read. "I side with Nick. Torturing a sweet baby by intentionally making him sick and with no guarantees...I couldn't do it either. R.I.P. sweet boy," another user commented.
"Sometimes the right thing and the hardest thing to do are the same. Very sorry for your loss," a third wrote. "I lost two brothers to multiple cancers and they each said they weren't afraid of the cancer (returning), they were afraid of the chemo (again). Imagine making that decision for your child. Just a little baby," a fourth commented. "He's not wrong, sometimes chemo can prolong life for a short time but cause more pain, he obviously took advice from the doctors. Cancer doesn't discriminate," read another comment.
Recently, while talking to The Sun, Nick's father James Cannon shared that he hoped his grandson would survive the unfortunate incident and said, "I took pictures and held Zen, his bright eyes had hope, and I always imagined him playing ball one day and growing up. I was like, 'Don't put no red tag on Zen, you have got to have hope.'"

Image Source: Instagram/blvkpanda/newbornarrival