OMG! Julia Fox Admits Dating Ex Kanye West So That He Would Leave His Estranged Wife Kim Kardashian Alone; Says, 'I Was Delusional, Thought I Could Help Him'
Julia Fox, through a TikTok video, revealed why she started dating her ex-boyfriend Kanye West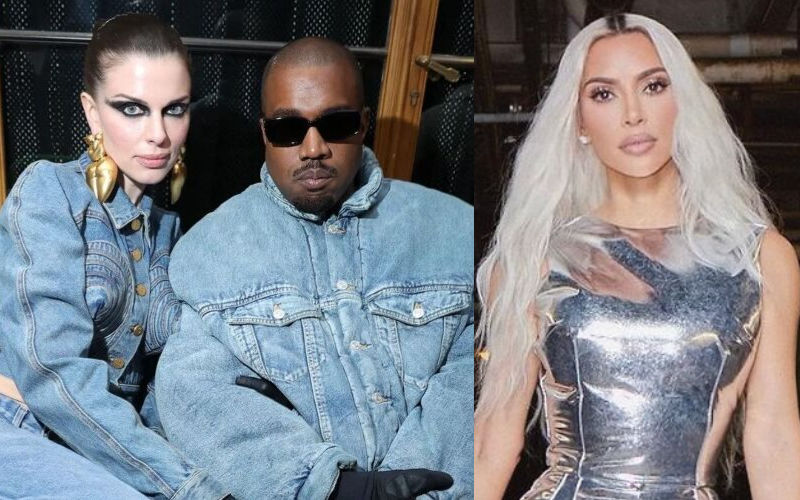 Kanye West is one of the most controversial figures in Hollywood. The rapper has been in the headlines for the past year for his ongoing divorce case with estranged wife Kim Kardashian, his misogynistic and anti-Semitic tweets, and dating several women after his separation. One of his most recent exes, Julia Fox, recently made a huge revelation that left the fans shell-shocked.
The 32-year-old actress recently revealed the reason behind why she dated Ye. Taking to TikTok, she shared that she only dated him so that he would leave Kim alone. At the time, it was speculated that their relationship was just a publicity stunt. She started the video by saying that he "was being normal around me" when they first met, referring to his controversial tweets. She even revealed that she didn't have any interest in dating or hooking up with a celebrity. ALSO READ: Julia Fox Reveals SHOCKING Details About Her Whirlwind Romance With Kanye West, Calls It 'A Crash Course On How To Be Famous'
Things changed between the two, after West came into the limelight for his online rants. Fox shared that she realized, he wasn't going to take her help. She said, "The moment he started tweeting, I was out. I realized pretty quickly that he wasn't going to take my help… I was delusional, I thought I could help him, I know. It didn't work and now we're here."
Talking about Twitter, Kanye West, whose account was suspended from the social media platform for his anti-Semitic tweets, was reinstated this week after Elon Musk took over.