OMG, Rahul Gandhi Does 15 Push Ups On Being Challenged By A Student In Tamil Nadu; Internet Is In Awe Of His Fitness Game
Indian politician Rahul Gandhi left everyone impressed as he nailed a push up challenge in Tamil Nadu during his visit to a school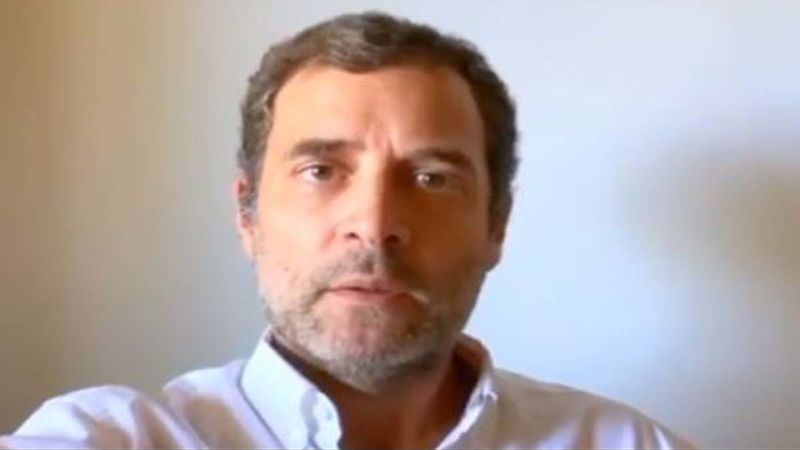 Indian politician and a member of the Indian Parliament, Rahul Gandhi has hit the headlines once again. The politician has left the onlookers in awe of him, praising him for his fitness game. Rahul who was in Tamil Nadu interacting with the school students took a challenge and left everyone impressed. Rahul was challenged by one of the students to do push ups and Rahul without being shy gave a nod to it. And guess what, not just one or two, he nailed the challenge with 15 push ups without taking a break.
Making it further more difficult for the student, who was competing him in this push ups challenge, to perform push up with the support of just one hand. And guess what he nailed it too, with cheers and applause just refusing to stop. This got the netizens praising him, commenting on the video of Rahul doing pushups, netizens wrote, "Woow he is so strong awsone," and few also slammed the haters via their comments. Seems like this video has carved a special place for Rahul in the citizens' hearts.
Also besides the push ups challenge, he also danced with the school staff and students. Holding hands, he broke into some easy dance steps, thus leading to a gala time he spent amongst the students.
Watch the video below-
What are your thoughts on this unseen aspect of Rahul Gandhi?
Image Source: Instagram/rahulgandhi/screenshot