OnlyFans Star Alana Evans Says 'Sorry Not Sorry' As She 'Accidentally' Opens Porn Video On Plane To Las Vegas; Leaves Fellow Passengers Horrified!
XXX star Alana Evans was instantly addressed with public scrutiny as she accidentally opened a porn video on the plane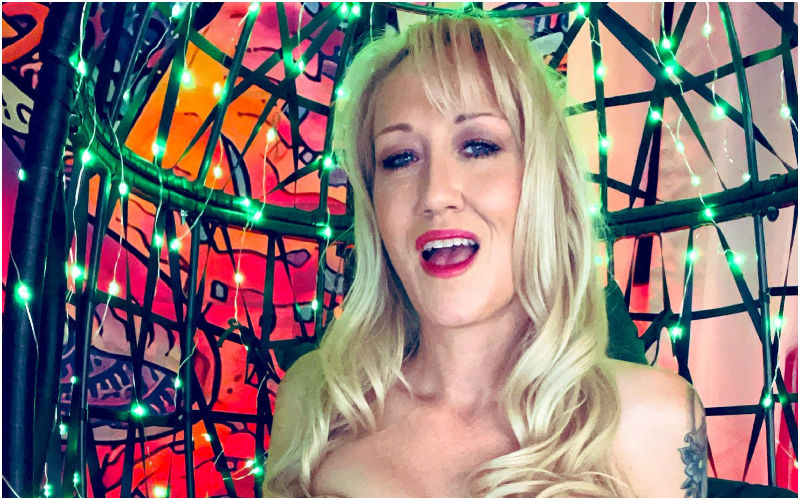 It seems planes are the new spots for bizarre accidents. While the world is still reeling from the news of a person peeing in business class, an OnlyFans legend accidentally opened a porn video on a plane and she was apparently apologetically unapologetic for the embarrassing moment.

The XXX model Alana Evans refused to let the racy sex scene - that she claims to have 'accidentally' appeared on her device in public - leave her red-faced during a flight to Las Vegas, US.
Reacting to the accident, the president of the Adult Performers Guild, took to Twitter to share an experience that many others would undoubtedly describe as humiliating. "Well I just accidentally open porn on the plane," Alana tweeted, as reported by DailyStar.
However, she was instantly addressed with public scrutiny as a follower explained to her that keeping the phone's volume is the best choice, to avoid suffering embarrassment.
Incidentally, Alana adopted the same strategy but, this did not prevent fellow passengers from being treated to an explicit scene onboard a plane. She commented: "Sound was off, but the people in the row standing next to me who couldn't wait to get off the plane got a whole eye full of black man d*** lol ha ha sorry not f****** sorry."
Meanwhile, another sex worker chimed in, "Bahahaha. I do this shit. And my phone is like a minefield.... You never know what you'll get in the photos/videos."
Interestingly, Alana's fans revealed that he is no stranger to similar awkward moments. They wrote: "I've done it in mixed company, I'm ok if it's just folks talking or just if it's pics but my luck it's usually at the orgasm scene when I open it up by accident lol."
Another said: "Don't open porn with your in-laws around. Especially at maximum volume! It has happened to me."
A DailyStar report suggests that before boarding her flight, Alana had tweeted, "If there is a God, he's going to put me next to the really hot guy on the plane…" Upon her arrival in Nevada on January 4, Wednesday, she joked, "Leave it to me to land in Vegas at exactly 4:20."
Image Source: Instagram