Paige Spiranac-'World's Sexiest Woman And Golfer' Gets Candid About Her Love Life-READ BELOW
Paige Spiranac is the first sportswoman to take the top spot in Maxim's hot-100 list, which first appeared in 2000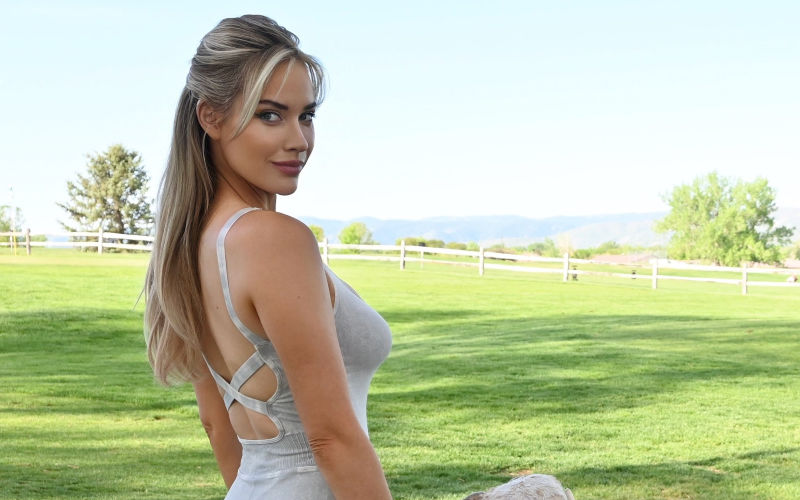 Former professional golfer turned sports media personality, Paige Spiranac was named 'World's Sexiest Woman' for 2022 by Maxim Magazine. The blonde pin-up model is a former University of Arizona and San Diego State University golfer who has decided to keep her love life rather private until recently.

The 29-year-old sports media personality has a massive fan following of more than 3.4 million on Instagram, and she is known to post some of the most engaging photos of herself. He is often seen sharing pictures of herself playing golf while wearing short skirts and figure-hugging tops.
To note, she's the first sportswoman to take the top spot in Maxim's hot-100 list, which first appeared in 2000. Incidentally, Spiranac briefly opened up about her relationship status earlier this month.
Earlier this month, Paige, in a Q&A session on her 'Playing a Round' podcast, spoke about her 'traumatic' divorce from athletic trainer Steven Tinoco and expressed her desire to remarry. "As you guys know, I am divorced," said the golfer. "I wasn't married for very long and I think that when I initially got divorced, I said I will never get married ever again." While it's unclear when the pair parted ways, she revealed in March that she's "no longer married."
"I do get this question a lot so I do want to address it. I was married," Spiranac responded to a fan during another Q&A. "I am no longer married and if you could just respect my privacy it would mean a lot to me." Spiranac and Tinoco tied the knot in 2018.
Interestingly, Paige also pointed out that she had been linked to several athletes across the world of sports. When asked if she had dated all types of athletes, Spiranac responded, "At some point or another, yes."
She continued, "Well, maybe not all athletes, but the main sports." Spiranac then joked about the stereotypes of athletes she's been with.
Spiranac has also shared that some men would use her. "The one thing I always had was that I was a good golfer, and guys love golf. So. I would always open a conversation with, 'Hey, I play golf,' and anything along those lines and I thought it would work," she said on her podcast in April 2020. "Unfortunately, they were only using me for golf lessons and golf equipment."
Image Source: Instagram