Somy Ali On LGBTQIA+ Community: 'They Are Thrown Out Of Their Homes And Treated As Badly As The Untouchables'
In a recent interview, Somy Ali takes a dig at awareness regarding LGBTQIA+ Community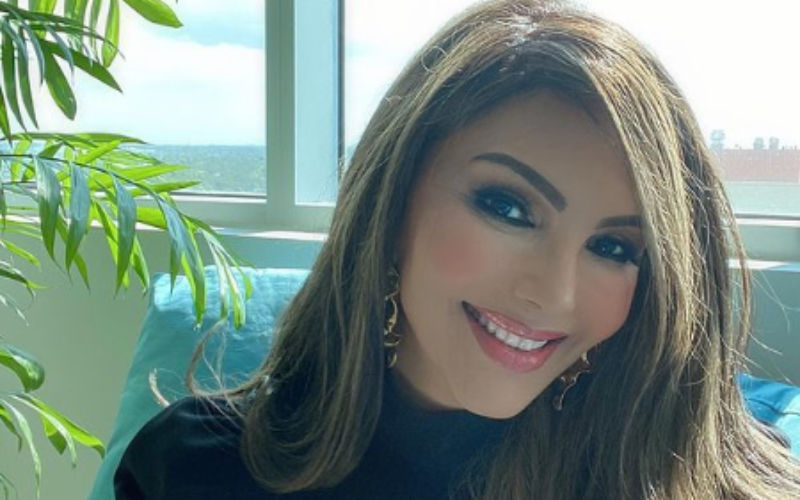 As June is known as the Pride month, Somy Ali, who runs an NGO in the US called No More Tears, says that she has witnessed some heartbreaking cases. She feels that though there is awareness regarding LGBTQIA+ Community there is lot to be known. In a recent interview with ETimes, she said that the community is thrown out of their homes and treated as badly as the untouchables which results in them being trafficked or sold into prostitution.
Somy Ali was quoted saying, "Things for our LGBTQ Community members are definitely better, but we still have a long way to go. I work very closely with the gay community because of my work and I always get cases where the youth are discriminated against not only by our society, but by their own families. They are thrown out of their homes and treated as badly as the untouchables which results in them being trafficked or sold into prostitution."
The Activist added that this community needs freedom and there is lot to be done for them. She gave an example saying that she has worked closely with youth gay interns and many of them have two social media accounts where through one account is for their family members and another account where they can be themselves and having freedom of speech, i.e 'openly gay'.
She feels that people don't have the right attitude towards this community. She agrees that there has been a lot of progress but there's lot hatred towards the community. She added saying that unless this senseless hate does not dissipate she will not consider it to be a fair world for the gay community. She gave example stating that it saddens her when hat a gay man has to marry a woman for namesake and vice versa in 2022. She said that being true to oneself leads in mockery and even death in some cases, in this circumstances, how can one be true to themselves. She happily said, "So, yes, I am happy that June is considered Pride month, but I will not be content until our LGBTQIA+ community is allowed to love themselves and whoever they choose to without fear of not just being ridiculed, but actually murdered. The older generation needs to educate themselves and comprehend that it is one's sexual orientation not one's choice to be gay or trans,"
The Pakistani- American actor said that life is difficult even for the ones, who are straight, in this scenario who will willingly choose to be gay. She added, "Love is love and let people love who they choose to love. Pretending to accept our gay community to look cool and actually doing so are two different things." She said that our society will only when and depict true love and freedom of expression when ignorant beliefs are eradicated. She further added, "Let's make it a norm for lesbians to hold hands in public or gay men to do the same, let's respects our trans brothers and sisters and allow them to be who they are and then we have seen victory in its true self. Let's destigmatize prostitution because it is not the one selling who should be held accountable, but the buyer who is the culprit. We have men buying girls and boys as young as 5-6 years old."
We wish that people accept the LGBTOIA+ community and feel free to express their love and preference.
Image Source: Instagram