Peshawar BOMB BLAST: 28 DEAD And More Than 150 Wounded In Blast Inside Mosque In Peshawar, Pakistan! Officials Suspect 'Suicide Bombing'!
The injured were rushed to the Lady Reading Hospital of Peshawar and some of them are in critical condition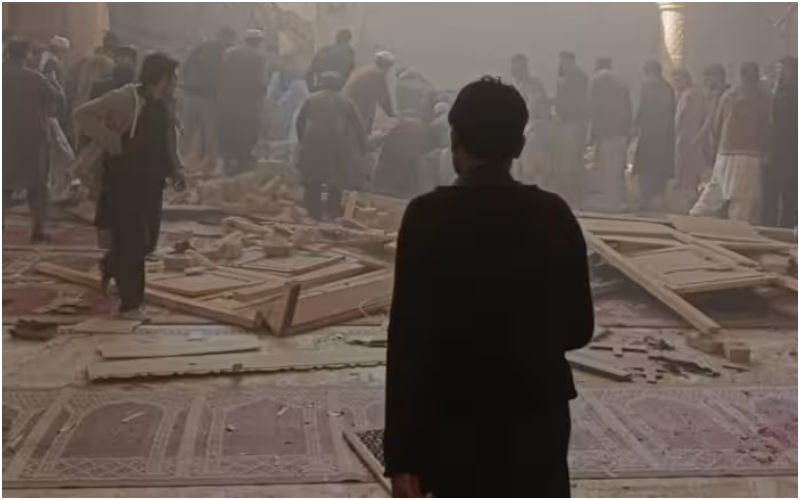 The problems in Pakistan do not seem to be ending, and yet another cloud of terror has devoured the nation. The nation was left numb by a blast at a mosque inside a police headquarters in Pakistan on Monday killed 28 people and wounded another 150 hospitals, Dawn News reported citing officials.

The injured were rushed to the Lady Reading Hospital of Peshawar. Mohammad Asim, the spokesperson of the hospital, told Reuters that the injured persons were still being brought to the facility, and added that some of them were in extremely critical condition.
However, it is unclear if it was a suicide attack or if the bomb was planted inside the mosque.
⚡ Pakistan: Blast inside the Mosque near most secured Police Lines in Peshawar.

One side of the mosque has collapsed.

More than 50 injured. Death numbers not known yet. Emergency declared in nearby hospitals pic.twitter.com/F9VF5a3a4d

— Megh Updates 🚨™ (@MeghUpdates) January 30, 2023
The blast took place after Zuhr Prayers at around 1:40 pm. Rescue teams and security forces have been dispatched to the area. Reportedly, An emergency has been imposed in the locality and the area has been cordoned off.
"A portion of the building had collapsed and several people are believed to be under it," the police official said.
Police chief Muhammad Ijaz Khan told AFP that the incident happened during afternoon prayers in Peshawar near Afghanistan. "We have received dead bodies. It's an emergency situation," Muhammad Asim Khan, a spokesman for the main hospital in Peshawar said.
Meanwhile, a video of the same has been going viral on the internet and netizens have offered their prayers and condolences for those killed in the blast.
Pakistan Prime Minister Shahbaz Sharif condemned the bombing in a statement and ordered authorities to ensure the best possible medical treatment to the victims. He also vowed "stern action" against those who were behind the attack.
Image Source: Instagram