PM Modi's BBC Documentary Row! Here's A Cheatsheet Into Everything That Conspired At JNU During The Screening-DETAILS BELOW!
JNU witnessed yet another dramatic incident which occurred at the campus during the screening of BBC documentary on Narendra Modi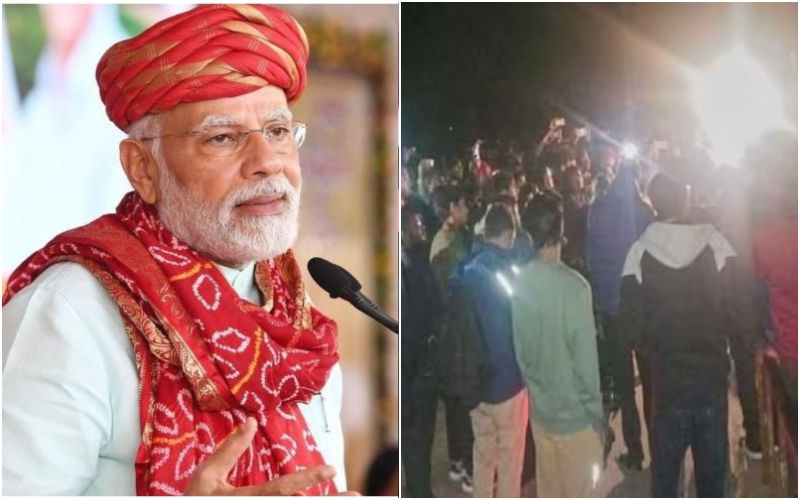 The prestigious Jawaharlal University has once again managed to make it to the headlines as yet another dramatic incident occurred at the campus during the screening of a BBC documentary on Prime Minister Narendra Modi. While many claimed that it was the university administration who snapped off the electricity and internet services to block the screening of the film, a section alleged that they were attacked with stones while watching the much-controversial series. However, the claim was denied by the Deputy Commissioner of Police (southwest), Manoj C.

When asked about the incident, the DCP said, "I repeat again no such incident has been reported to us so far."
We've summarised the big story for you in 10 points. Check out the cheat sheet:
Following the release of the documentary, the administration issued a stern warning for the students, prohibiting them from watching the documentary. And if anyone fails comply with the issued regulations, disciplinary action may be initiated as per the university rules.

In spite of the warning, a section of students failed to comply with the regulations. They even distributed pamphlets for the screening of the documentary at 9 PM on Tuesday under the banner of JNUSU.

Meanwhile, the varsity administration reportedly claimed that no prior permission was sought from the concerned officials for the screening of the documentary.

The JNU administration was of the view that "such unauthorised activities on the campus may disturb peace and harmony" at the university.

On the contrary, Rohit Kumar, the president of ABVP's JNU unit said the students' body "welcomes the instructions to stop the screening of the documentary".

Left wing supporters claimed that students of ABVP pelted stones at them.

Reacting to the allegations, ABVP's JNU unit President, Rohit Kumar said, "Neither me nor any of our members are involved in this incident."

In no time, the situation turned ugly and the administration was forced to suspend the internet service and cut off electricity connection.

Following the blackout, the students rushed to the cafeteria inside the campus, where they continued watching the documentary on their cellphones and laptops, after which stones were allegedly pelted on them.

The students then proceeded towards the police station where they held a protest. After a while, the protest was called off as the police assured them that they will look into the matter.
For those unaware, the BBC documentary is a 59-minute piece that highlights the 2002 Gujarat riots. The government has termed the BBC documentary propaganda against PM Modi and India.
Image Source: Instagram