Porn Star Dakota Skye Found Dead Weeks After Facing Wrath Of Netizens For Posing Topless Against Backdrop Of A George Floyd Mural
Porn star Dakotra Skye was found dead, after she was slammed online for posing nude. She was seen posing nude against a George Floyd mural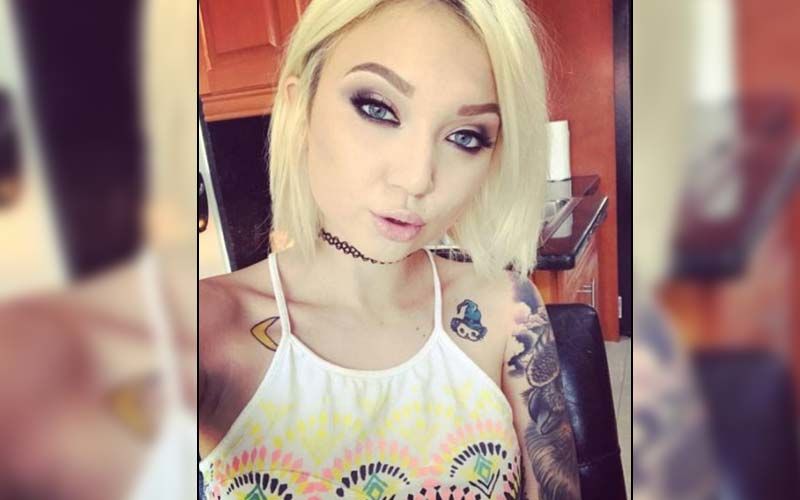 Porn star Dakota Skye was found dead on Wednesday. She was 27-years-old. The news of her death comes weeks after she faced the wrath of netizens on social media over posing topless near the George Floyd mural. Dakota Skye, whose real name was Lauren Kaye Scott was found dead in her Los Angeles motorhome by her unnamed husband, who identified the body to authorities. Dakota Skye's cause of death is unknown.
As per reports, personal struggles in her private life had plagued her. Recently, she had expressed frustration at being targeted by abusive online trolls. The Tampa Bay, Florida native, who also performed under the alias 'Kota Sky', faced backlash online over a picture to her now-deleted Instagram page. It showed the woman flashing the camera at the Santa Barbara mural of George Floyd, who was killed by police last year. It created a huge buzz online. Dakota's friends took to Instagram to mourn her sad demise.
According to a report in the Toronto Sun, Dakota had posted the controversial picture on May 4. She had captioned the photo as 'Happy #GeorgeFloyd dat in #santabarbara <3 #dakotaskye equality&fair treatment for all. Dope mural.' The picture didn't go down well with many as many slammed her for posing topless in front of the mural.
One furious Instagram user wrote, 'This is some serious disrespectful bull**t Lauren,' another one commented, 'Wtf what does flashing have to do with George Floyd death.' She defended herself by claiming that she was 'celebrating BAD cops being checked with abusing their authority against human beings... hello. No human being should die getting arrested.' She was in the news for many controversial reasons in the past.
Image Source:Instagram/DakotaSkye