Post TikTok Ban, Faisal Shaikh AKA Mr Faisu Shares A Motivating Post; Says 'Each Day Is A New Opportunity'
A few days ago, the Government of India announced the ban of 59 Chinese mobile apps including TikTok. Following this, Faisal Shaikh has now shared a motivating post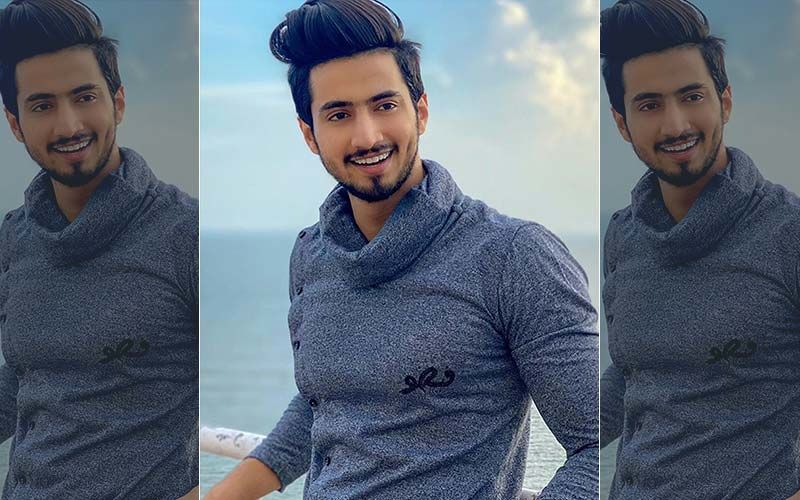 On Monday, the Government of India announced a ban on 59 Chinese mobile applications, including social media platforms such as TikTok, Helo, among others. The decision was planned to ensure the safety and sovereignty of Indian cyberspace. The move of banning these apps has been hailed by many, and while TikTok stars stand to lose many followers, many TikTokers such as Jannat Zubair, Muskan Sharma, supported the decision. Now, days later, TikTok star Faisal Shaikh aka Mr Faisu has shared a motivating post.
Faisal Shaikh has over 31.5 million followers on TikTok , and is considered as one of the most popular TikTokers in India. Once the app goes kaput, TikTokers stand to lose millions of followers. Faisal Shaikh has positivity on his mind, and his latest post suggests so. He recently took to his Instagram and shared a few snaps of himself working out in the gym. He can be seen in a yellow tank, holding dumbbells, and wrote, "Each new day is a new opportunity To improve yourself take it And make the most of it .Pic credit @fionalenzphoto. #keepgoing #keepmotivating #faisusquad #kbye."
The post was a huge hit with Faisal Shaikh's fans. While one fan wrote, "Soo handsome," another comment read, "Your Intense Look." Take a look:
In other news, Jannat Zubair, who is a big name on TikTok, told SpotboyE, "As we all know that our government has banned TikTok and other Chinese applications. I would just like to say that I totally support this ban and boycott the App. Not just me, my entire family also supports it without any doubts as there is nothing more important than our country, people and soldiers. Aage bhi jo bhi guidelines, rules aur regulations aayenge, vo bhi ham follow karenge with all due respect."
ALSO READ: TikTok Stars Riyaz Aly, Jannat Zubair, Mr Faisu In Trouble Over TikTok Ban In India? Could Lose Over 100 Million Followers When Chinese App Goes Kaput
Image Source: Instagram/mr_faisu_07